The streaming video analytics platform
NPAW is the global leader in holistic, end-to-end video intelligence solutions for streaming services One tool, all the solutions
Everything your video streaming business needs to thrive, on a single platform
Real-time measurement of your users' perceived quality of experience to increase engagement and reduce churn
Automatically select the right CDN to meet business and audience requirements — all based on real-time quality of experience data
Learn how the NPAW Suite's comprehensive streaming video analytics capabilities can boost your business
Rely on the most advanced video analytics suite in the market
Countries tracked (every single country in the world)
Metric & dimensions filter options
How many plays do my users generate monthly? On which devices and regions?
Read more →
How much time does my average user spend on my platform daily?
Read more →
What are the peak viewing times per user segment and day of the week?
Read more →
Discover our audience solutions →
What is my most engaging content?
Read more →
Which titles, TV shows or TV channels generate the most views?
Read more →
What effect have my on-site promotions had on the content take rate?
Read more →
Discover our content solutions →
How do I know if I chose the top-performing providers and partners? 
Read more →
Where and when do I have QoE problems?
Read more →
How are recent changes impacting my QoE?
Read more →
Discover our QoE/QoS solutions →
Are all my ad slots actually being served?
Read more →
Is poor ad quality causing lower engagement and consumption levels?
Read more →
What is the right number of ads, length, and position for my platform?
Read more →
Discover our advertising solutions →
How do viewers navigate my service?
Read more →
How many users follow a recommendation before they start a video?
Read more →
Where are my viewers dropping off?
Read more →
Discover our application solutions →
How do I secure CDN quality and availability / redundancy at all times?
Read more →
How can I best switch between CDNs to meet business and quality needs?
Read more →
How can I make sure I meet my monthly quotas with CDN providers?
Read more →
Discover our CDN solutions →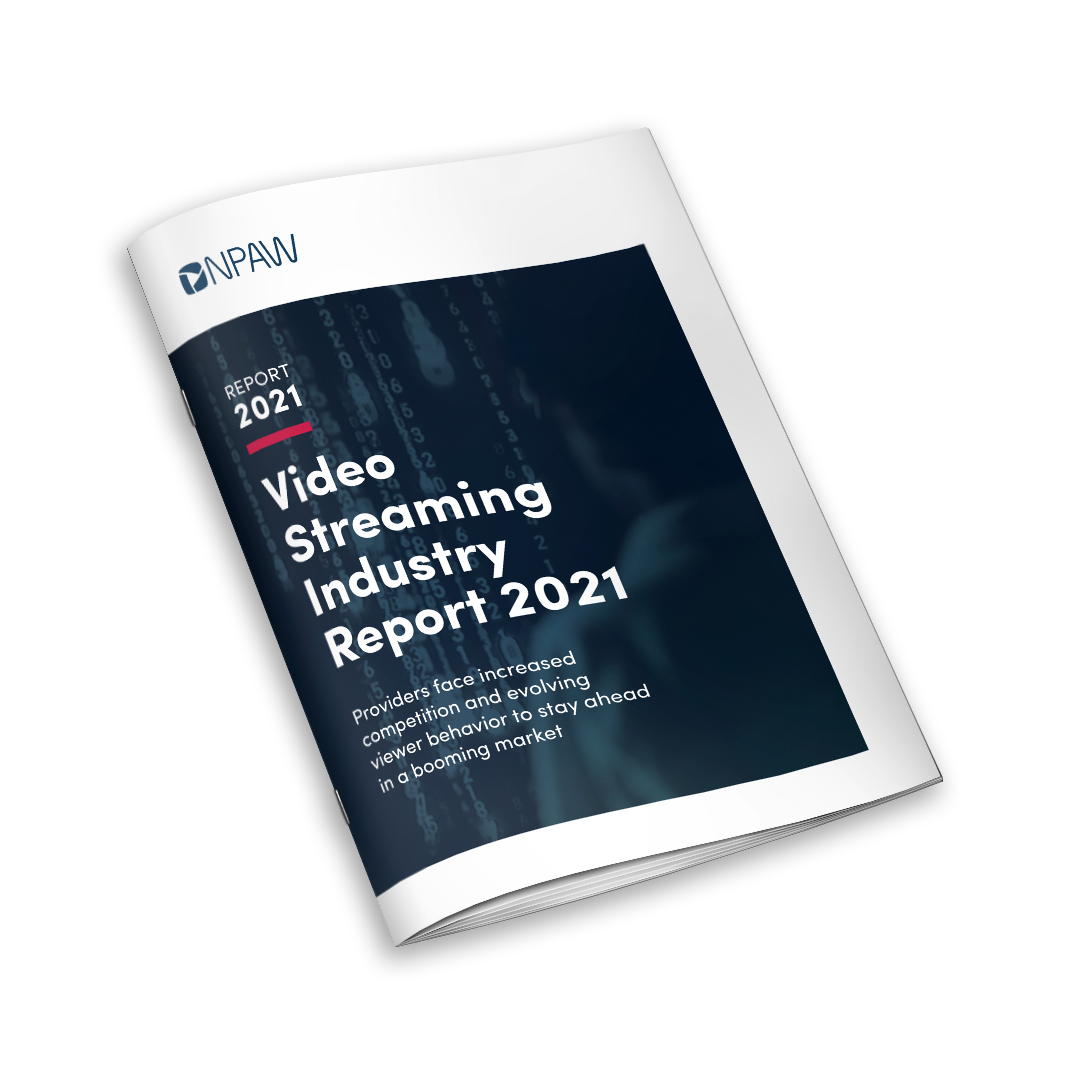 Video Streaming Industry Report 2021
Marked by continued growth and increased competition, 2021 was a year of both consolidation and change for the video streaming industry. In this report, we look into the main trends affecting the video ecosystem and analyze their impact from a user engagement and streaming quality perspective.
Why did VoD consumption per service go down in 2021? Download the report to find out more.
The latest industry updates and resources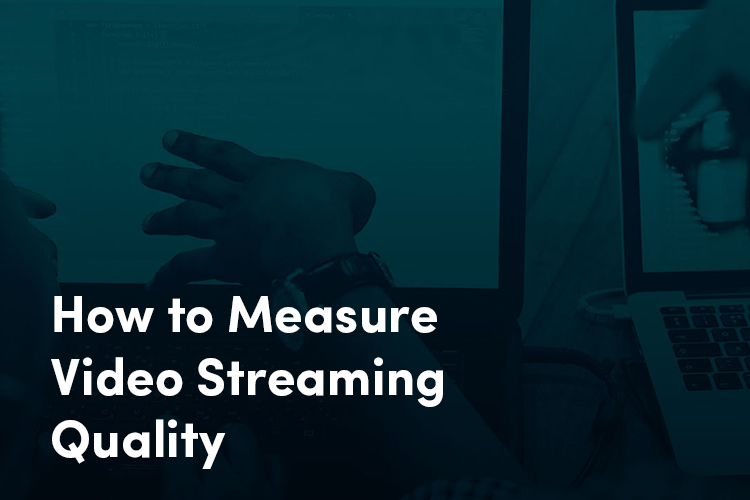 How to measure video streaming quality — metrics and tools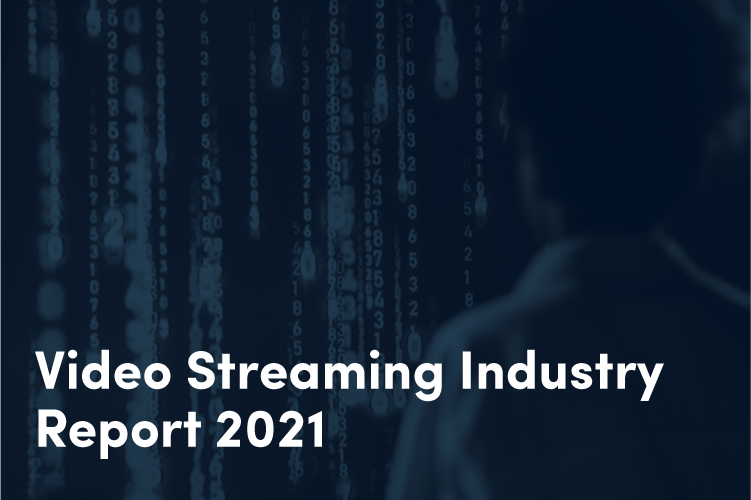 Why did VOD consumption per service go down in 2021?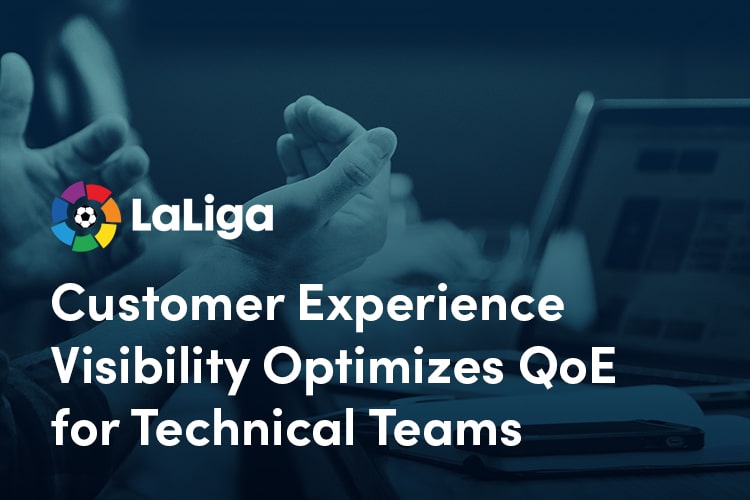 How Customer Experience Visibility Optimizes QoE for Technical Teams at LaLiga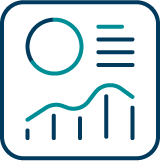 A single suite
With the NPAW Suite, you have all the streaming video analytics solutions you need on a single platform.
The all-in-one approach allows you to avoid data inconsistencies between teams, providing a single source of truth that eliminates interdepartmental disconnect, increases efficiencies, and allows your entire organization to make cohesive data-driven decisions.
Plus, you cut down costs by having to pay for and maintain only one analytics tool as opposed to several ones.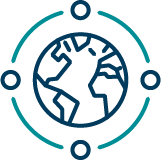 Analytics for the global streaming industry
The NPAW Suite works with all video players in the market and handles up to 15 billion video plays globally every month.
We serve all key actors involved in the video streaming space, from OTT platforms to telecom operators and broadcasters.
Our analytics solutions include OTT video analytics and video audience measurement, video app analytics, CDN load balancing, and video advertising analytics.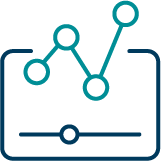 Reliable, real-time insights
The NPAW Suite of streaming video analytics solutions delivers reliable, real-time insights with no granularity compression.
Our solutions are CDN and player agnostic and provide you with a reliable, vendor independent assessment of your service's quality of experience and quality of service.
With unlimited multi-dimensional filtering and over 85 metrics from which to choose, you can look at and segment data in real time with 1-minute granularity.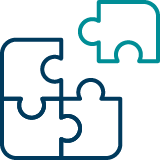 Wholistic optimization
Thanks to the NPAW Suite's real-time streaming analytics solutions, you can optimize every key aspect of your video streaming platform.
Video content analytics and video engagement metrics give you visibility into your content's performance, while video session tracking and video app analytics allow you to understand how your users navigate your video app.
Combined with insights into CDN performance and platform performance, NPAW offers wholistic software to improve video quality of experience and service.
Improve your Quality of Experience with NPAW
Contact us to receive a free product demo. Discover the impact Quality of Experience has on your product.