White Papers & Digital Library
Explore our self-learning content and expert resources. Expand your industry know-how. Connect with NPAW and its tools.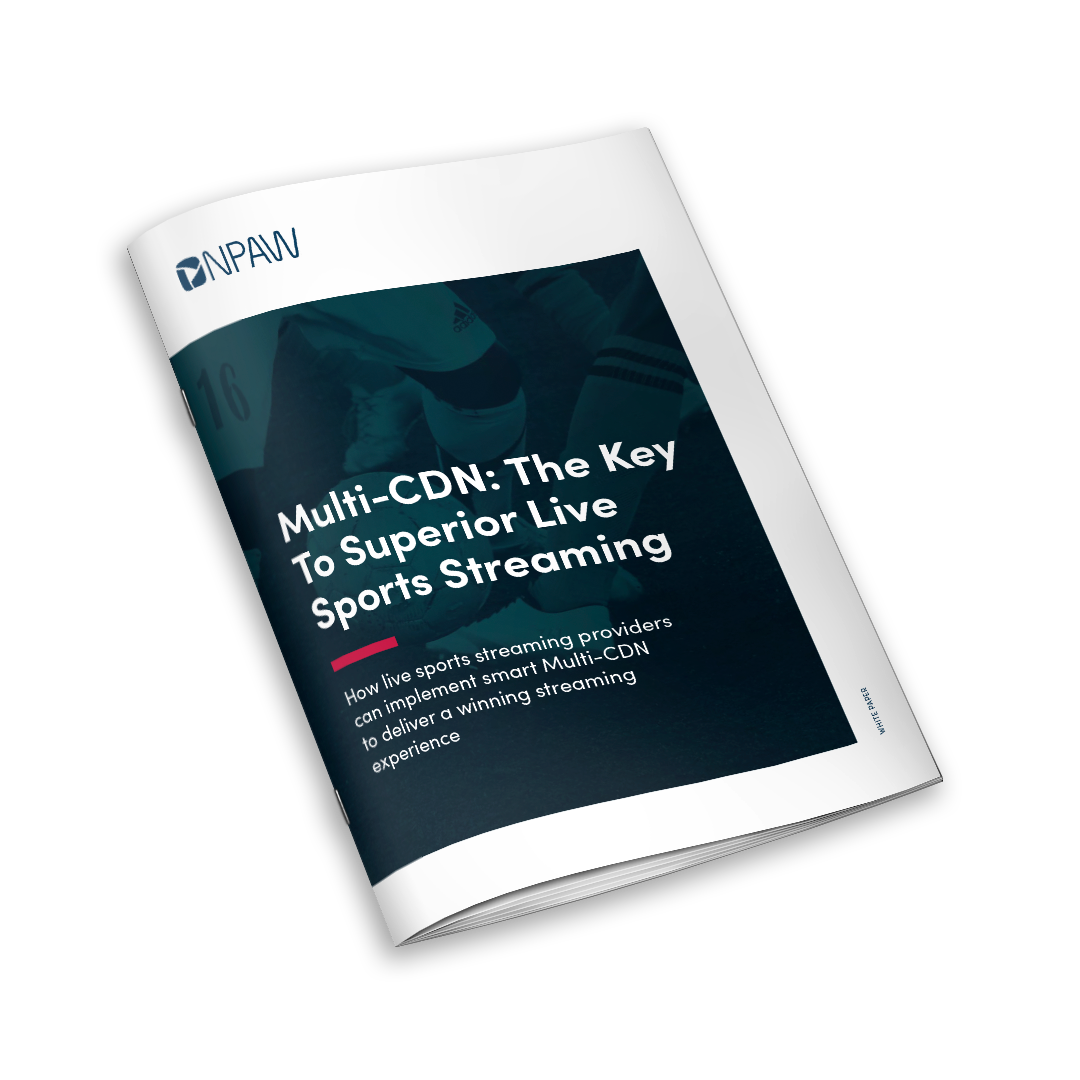 Multi-CDN: The Key To Superior Live Sports Streaming
In a super year for sports, streaming providers are uniquely positioned to tap into the passionate following that live sporting events generate. But the streaming of high-stakes live events must live up to the high standards that viewers demand. In this white paper, we examine why Multi-CDN holds the key to delivering best-in-class live sports streaming experiences and how providers can implement this approach
How To Measure Video Streaming Quality
In today's hyper-competitive video streaming space, ensuring good quality of experience and service is key to remaining in the game and not losing users. From the right analytics tools to what metrics to track, here is how streaming services should measure quality.
Improve your Quality of Experience with NPAW
Contact us to receive a free demo of our product and to understand the impact of Quality of Experience on your product.