White Papers & Digital Library
Explore our self-learning content and expert resources. Expand your industry know-how. Connect with NPAW and its tools.
Boost Ad Revenue and User Engagement with Third-Party Ad Analytics
Ad-based video streaming models are on the rise because of their potential to increase platform revenues and reduce the price of subscriptions. But ads also bring to the table a unique set of challenges. Learn how to leverage an independent end-user ad analytics tool to maximize ad revenue and boost customer retention.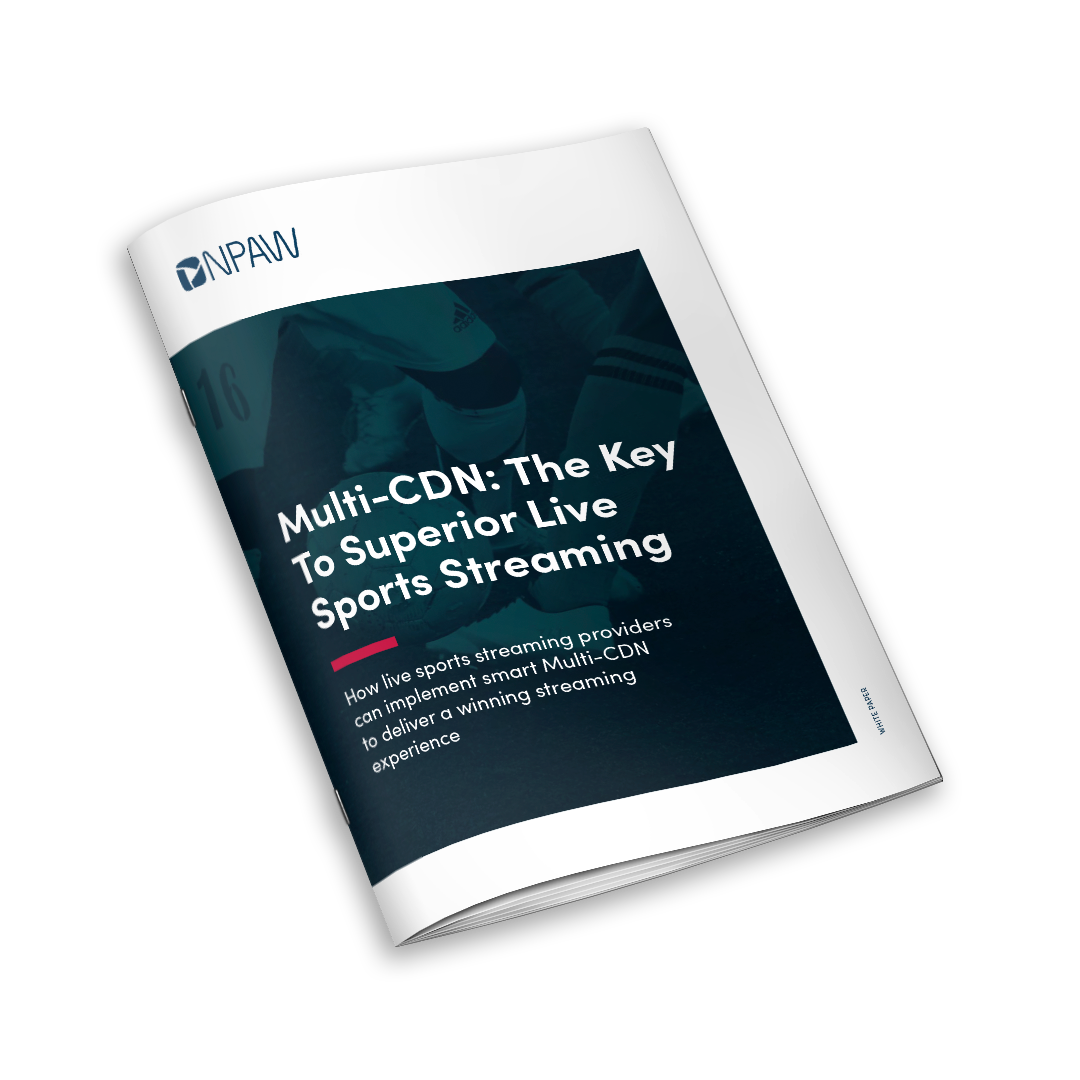 Multi-CDN: The Key To Superior Live Sports Streaming
Streaming providers are uniquely positioned to tap into the passionate following that live sporting events generate. But the streaming of high-stakes live events must live up to the high standards that viewers demand. In this white paper, we examine why Multi-CDN holds the key to delivering best-in-class live sports streaming experiences and how providers can implement this approach
Improve your Quality of Experience with NPAW
Contact us to receive a free demo of our product and to understand the impact of Quality of Experience on your product.