White Papers & Digital Library
Explore our self-learning content and expert articles. Expand your industry know-how. Connect with NPAW and its tools.
Churn Reduction for Broadcast Streaming Services
Churn rate has a ripple effect that touches every part of your business, starting directly with your revenue and reputation. To prevent the loss of revenue and the increase of expenses related to churn, video service providers need complete visibility across video preparation, video distribution, delivery, and quality of experience.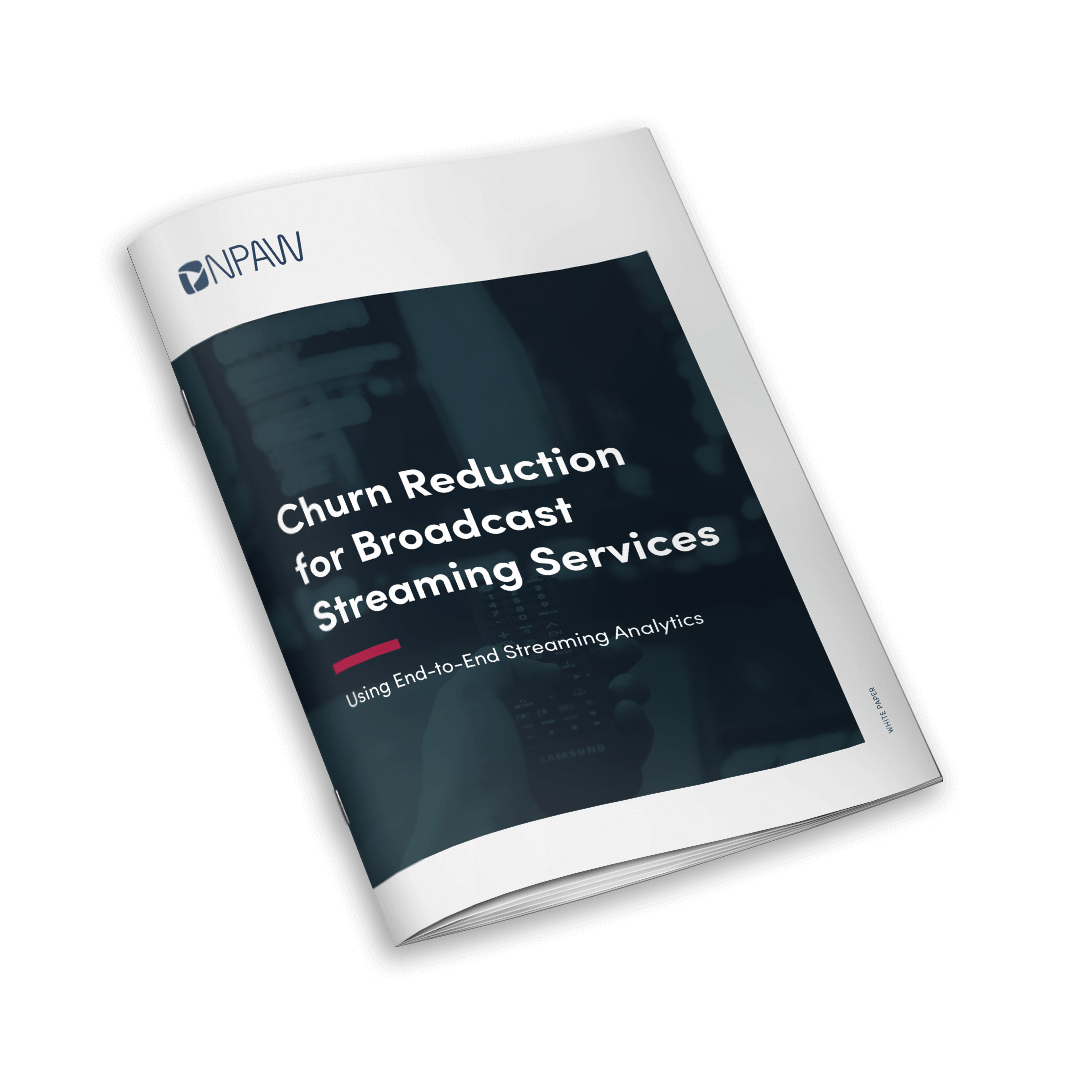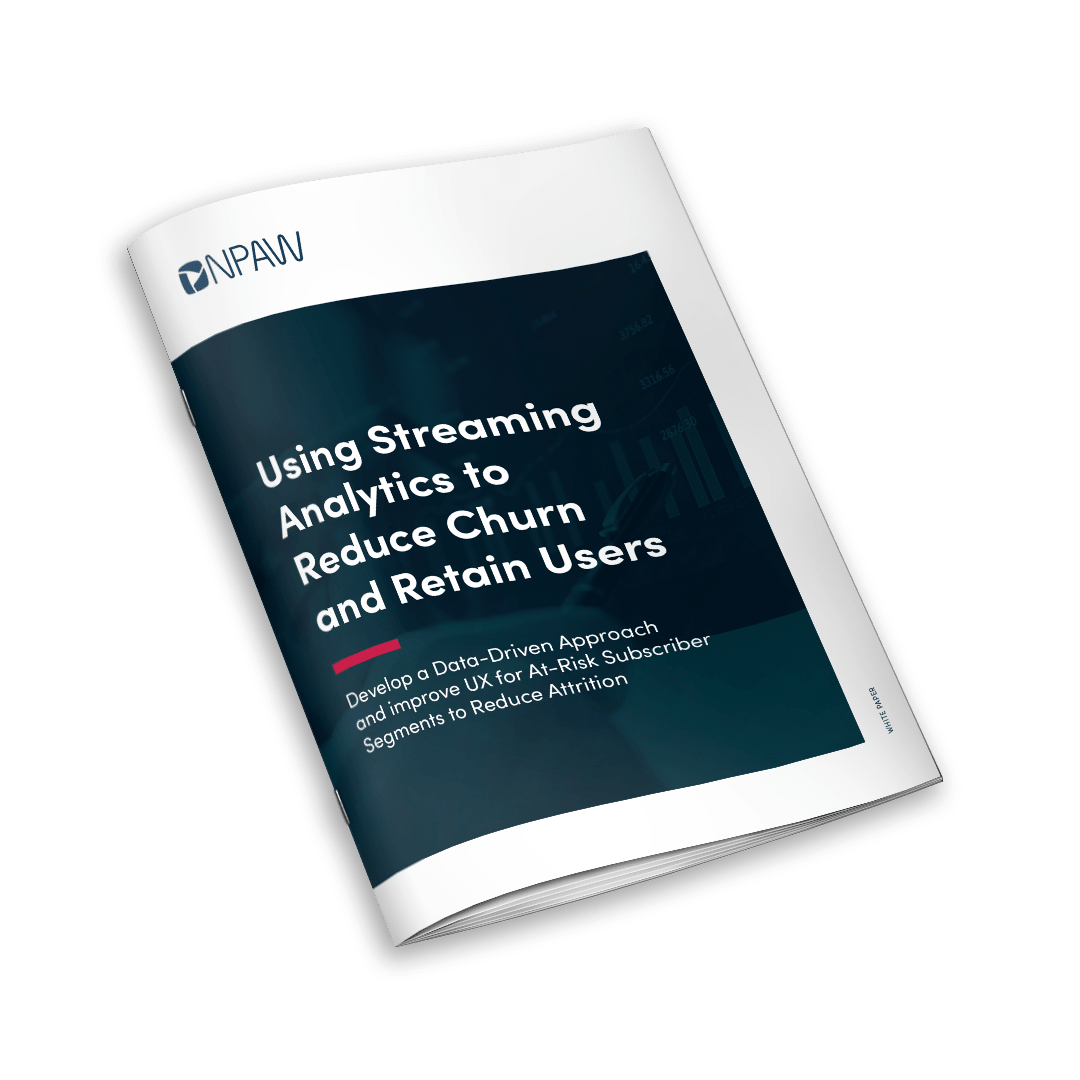 Using Streaming Analytics to Reduce Churn and Retain Users
Strategic decision-making for reducing churn starts with user data and endpoint analytics. You have to know how your customers feel about and interact with your platform before you can tailor your offering, increase your revenue, grow your market share, innovate for the right audiences, or scale your business.
Improve your Quality of Experience with NPAW
Contact us to receive a free demo of our product and to understand the impact of Quality of Experience on your product.