What is an Application Performance Monitoring Solution?
App Analytics is a comprehensive web and application performance monitoring solution that helps businesses identify web and app performance bottlenecks to improve app and web ux.
Make data-driven, proactive decisions with real-time user experience analytics and key performance indicators (KPIs). App Analytics enables efficient collaboration between departments and allows you to adapt and scale while keeping up with the market's demands. Stay ahead of the competition by continuously optimizing your application and website performance through best-in-class application analytics.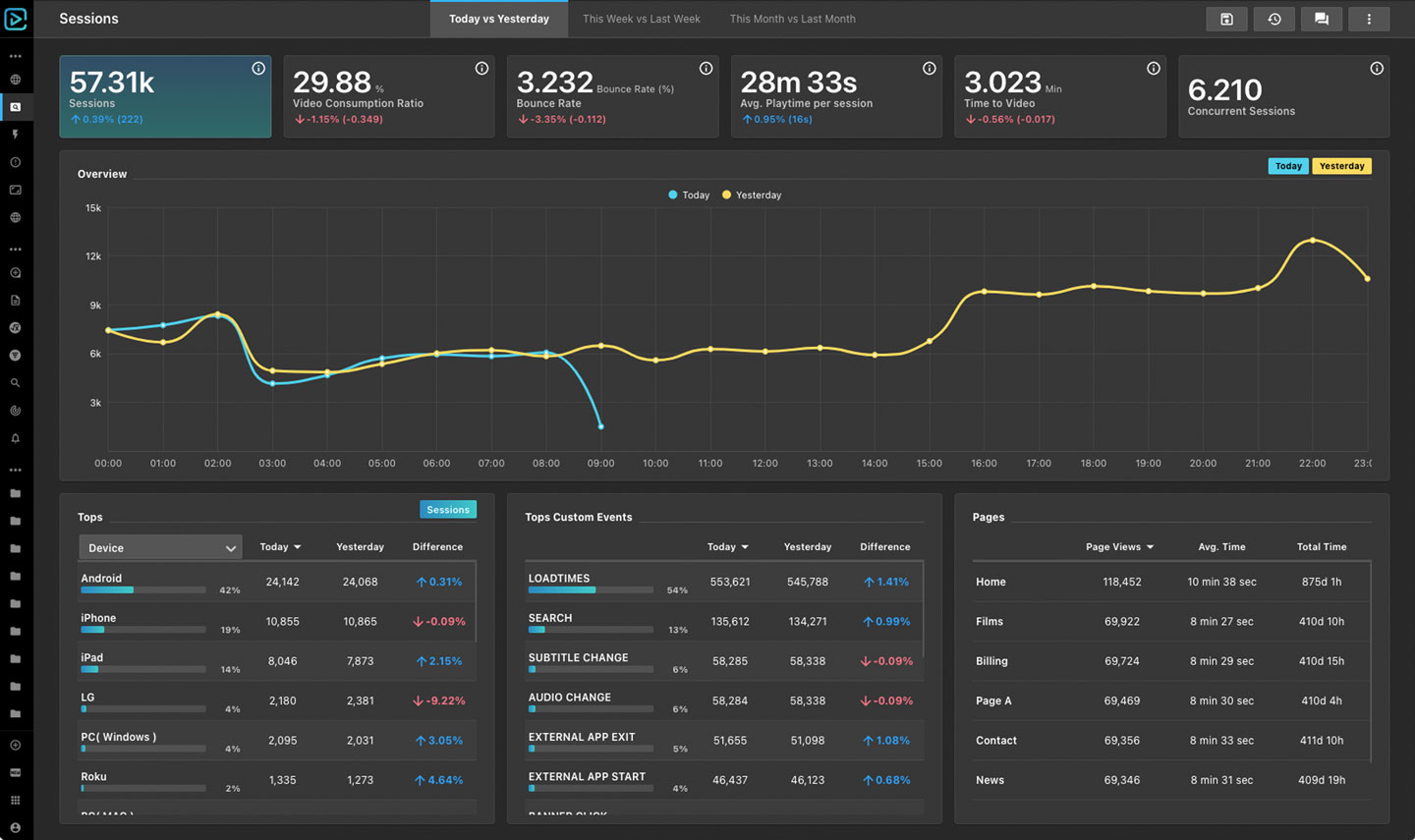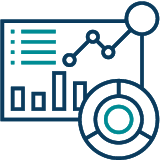 Comprehensive app performance monitoring
App Analytics is an all-in-one solution that continuously monitors website and app KPIs such as load times and response times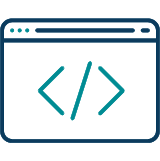 Actionable insights and recommendations
It highlights application performance trends, bottlenecks, and areas for improvement, allowing you to take informed actions to optimize your infrastructure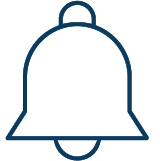 Real-time alerts and notifications
Address app and site performance issues as they arise with real-time alerts and notifications whenever a problem is detected
One independent source of truth
In and out-of-player analytics to minimize data inconsistencies across systems and teams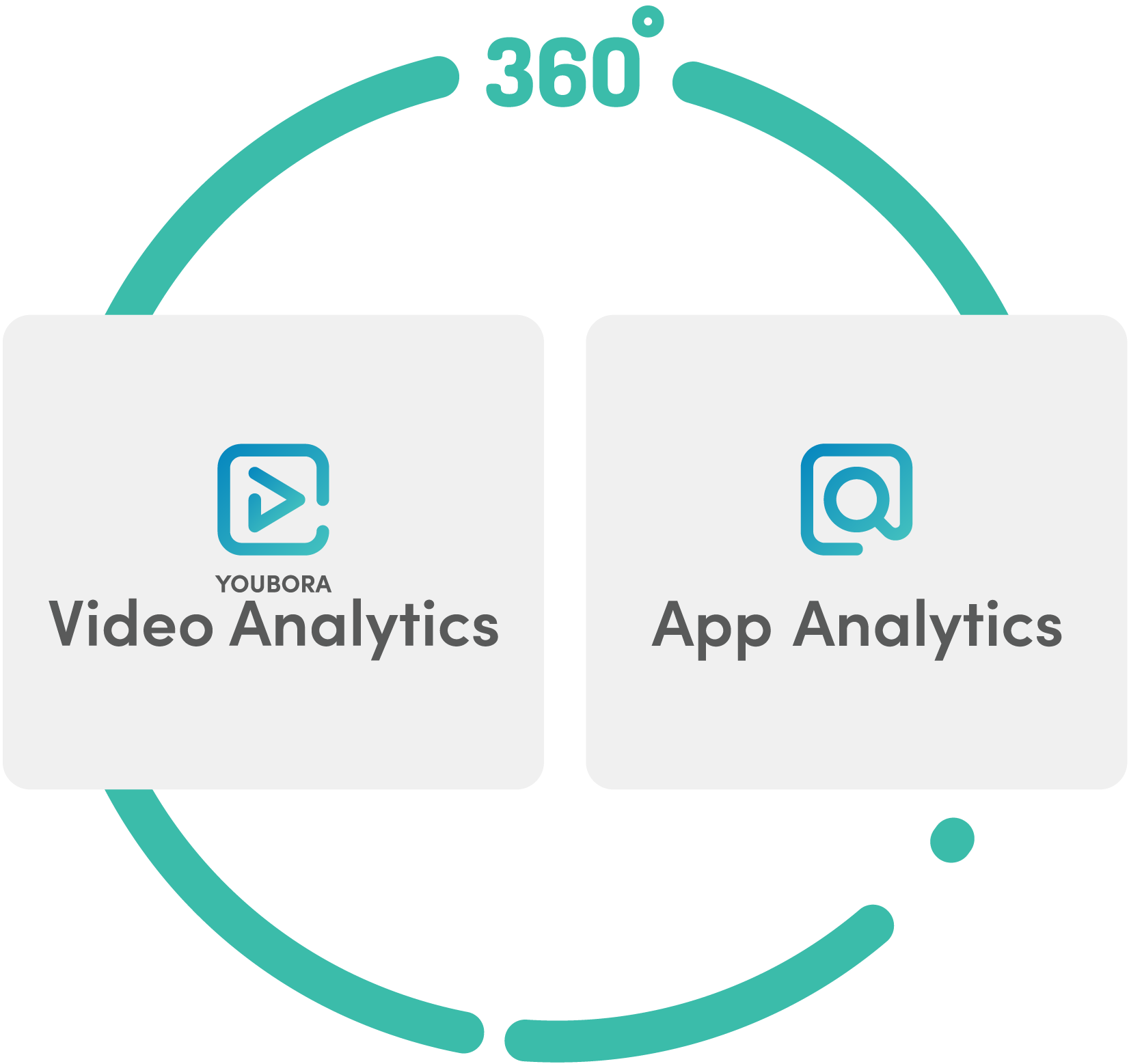 Analyze unique user navigation by session
Provide support to customer agents and minimize resolution times and dissatisfied users by pinpointing web and application performance issues in real time, avoiding detours
Gain insight into traffic and usage of your website or application
Identify peak traffic times for strategic resource allocation, ensuring a smooth user experience during traffic spikes
Analyze all the possible reasons interfering in your user's experience
Identify app crashes reasons and their impact on different devices or app versions to improve the usability of your application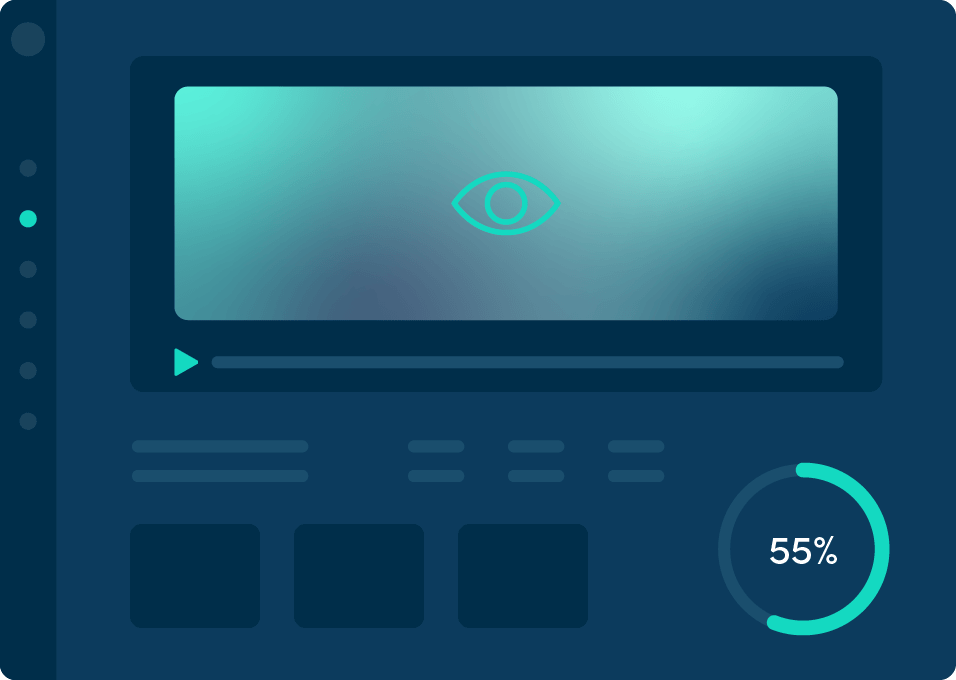 NPAW helps me every day to define strategy and to test hypotheses. I can put tests into production and very quickly use huge amounts of data to see if I'm going in the right direction.
Solution Architect at Orange Presentations TV

Our application performance monitoring tool helps you address issues proactively to increase user satisfaction and retention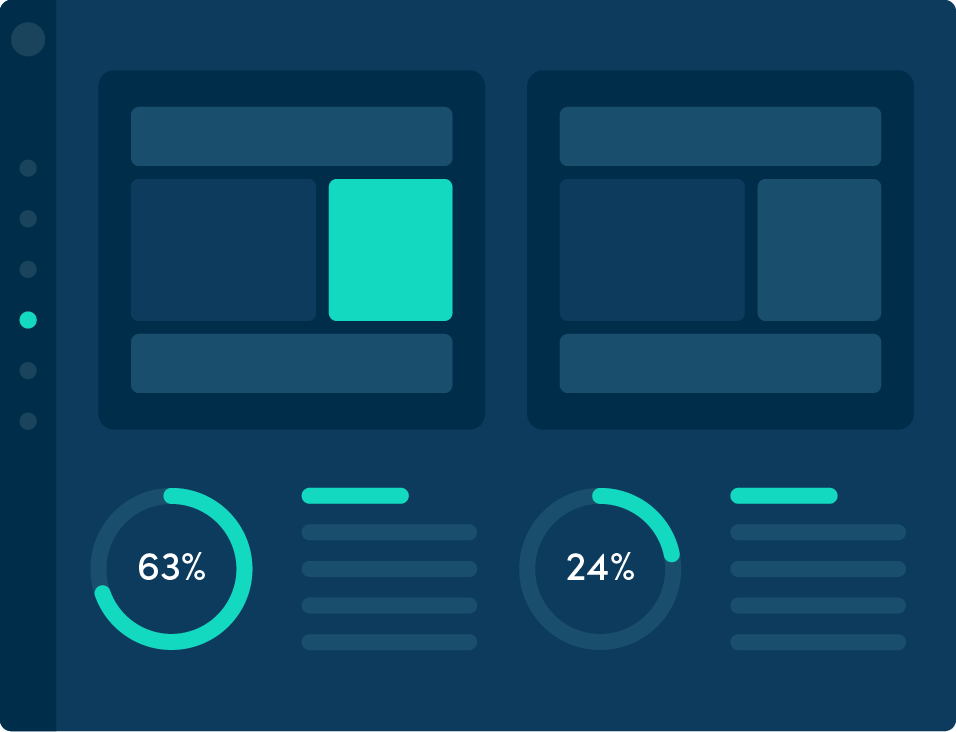 Avoid losing users due to login issues
Detect how many users were affected by login issues and other factors interfering with service access
.
Evaluate the success rate of different third-party applications
Have a full visibility of third-party app performance to ensure a seamless user experience across your service and external apps
Identify app errors and quality issue occurrence by device
Detect which devices are performing poorly
to implement corrective actions
Faster load times lead to a better web and app ux
Evaluate initial connection and the server-side processing aspects of the loading process
Leverage web and application performance monitoring across different network types
by addressing slow connection speeds
Analyze the loading and rendering of various types of content within the app
Swiftly identify and address bottlenecks in content load times, ensuring a smooth app ux.
Monitor web and app UX during loading, including perceived loading and interactivity
Control average page load times, providing users with a faster and more enjoyable web browsing experience.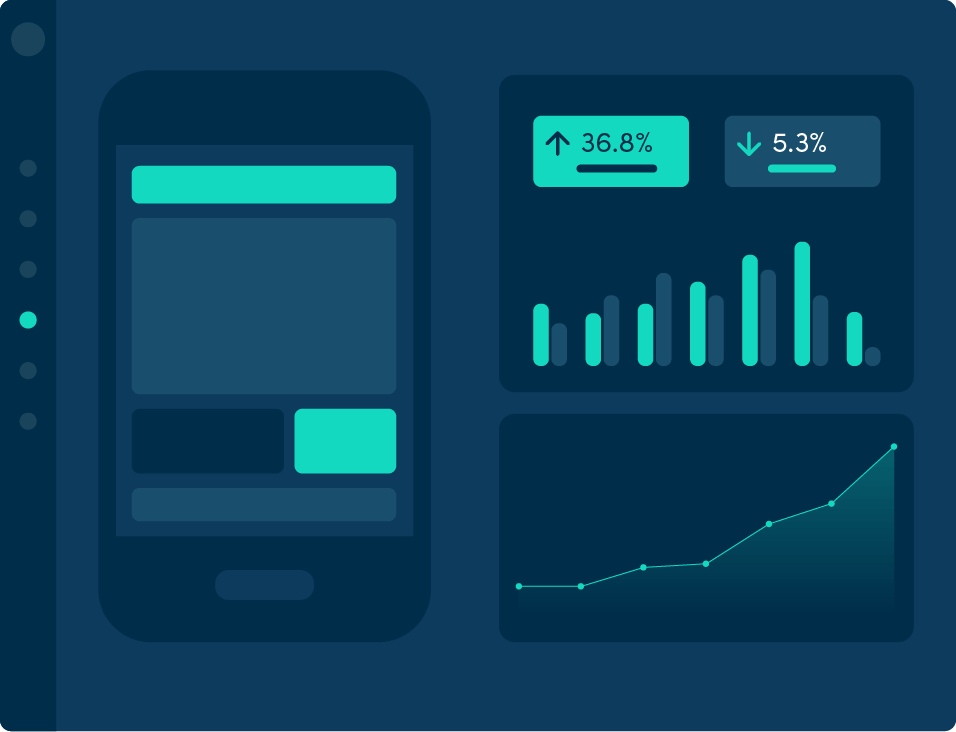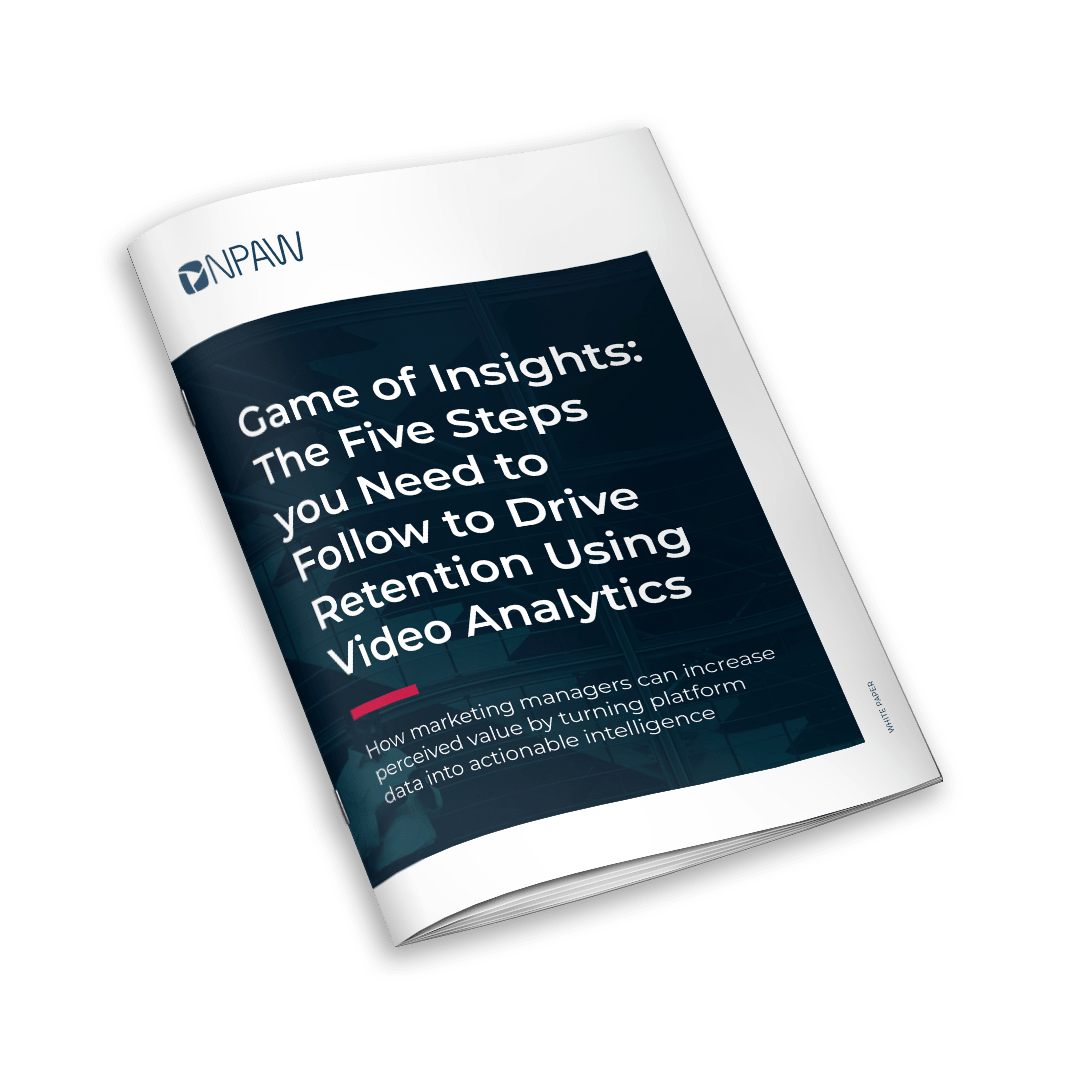 Game of Insights: The Five Steps you Need to Follow to Drive Retention Using Video Analytics
Discover how marketing managers can increase perceived value by turning platform data into actionable intelligence. Here we look into video quality, app functionality, ease of use, content search, voice search, UX/UI, device/platform support and how these aspects affect what customers consider to be a good user experience.
Improve your User Journey with NPAW
Contact us to receive a free product demo. Understand your customer's user journey.