Jawwy TV/Intigral and NPAW team up for a better OTT service in the MENA Region
Dubai and Barcelona, March 18, 2021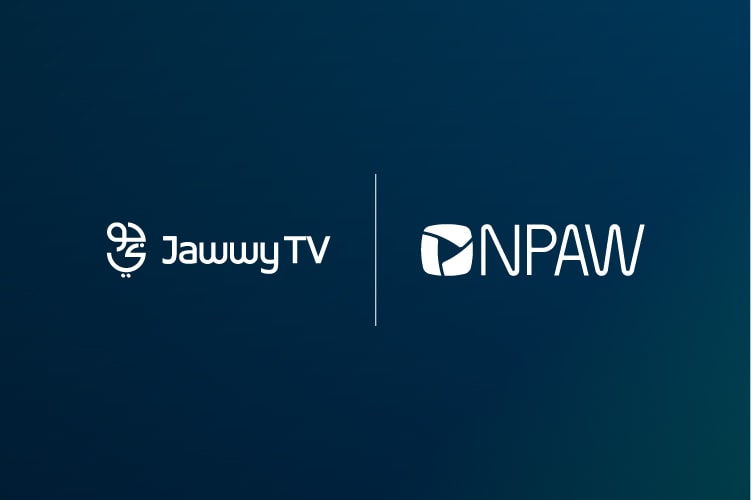 NPAW(Nice People At Work), the leading video intelligence company providing the most advanced solution for video analytics in the market, has renewed its partnership with Intigral, a leading media and entertainment provider in MENA, to improve user insight.
By adding NPAW's new and enhanced "Users" product, to the existing suite of YOUBORA, Jawwy TV – Intigral's premium media and entertainment product — will be able to better understand its subscriber's behavior to optimize the platform. The wide set of metrics provided by "Users" enables different teams to correlate consumption patterns, from within and beyond the video player, to make informed decisions on engagement strategies, content acquisition and platform performance optimization.
As the OTT TV market continues to rapidly grow in the Middle-East, Jawwy TV's top priority is to guarantee the best viewing experience for its subscribers, adjusting it to their preferences based on advanced analytics and churn prediction metrics. NPAW advanced analytics for VoD and Live streaming services paired with Intigral's ambitious business strategy based on its vMVDP model, will enable Jawwy TV to reach more audiences in the MENA region.
Commenting on the partnership renewal, Intigral's Commercial Vice President, Mr. John-Paul McKerlie said: "Intigral strives to improve customer experience through the adoption and application of market leading solutions. We are excited to continue our collaboration with NPAW as we set new standards for deriving insights that will enhance customers experience, support our ambitions to acquire and importantly engage customers as we expand across MENA"
Mehdi KADHI, Sales Director, Middle East & Africa at NPAW has stated, "MENA Region continues to be one of our key markets, and we are delighted to further strengthen our partnership with the Intigral Group."
Intigral is a leading digital entertainment company in the MENA region, a subsidiary of the stc group and its digital media and entertainment arm. It provides digital solutions via its "Jawwy TV" and "Dawri Plus" platforms. Jawwy TV offers the latest movies, series, and premium and free-to- air TV channels, which can be accessed via the Jawwy TV App on a variety of devices including Smartphones and Smart TVs, or at home via a Jawwy TV Home set-top-box. The platform offers over 190 linear channels and 25,000+ videos that encompass top Arab and global productions including series and movies, in addition to a large library of exclusive and original entertainment content as well as movies brought to you immediately after their screening in theatres.
Dawri Plus platform provides an interactive streaming service for football and other sports and is one of the highest-rated sports platform, thanks to its unique viewing experience that can be accessed anytime and anywhere.
NPAW — Nice People At Work — is a video intelligence company helping online streaming services grow. A global leader in its space, NPAW has a decade of experience developing groundbreaking and scalable analytics solutions to optimize performance and user engagement to build media experiences that maximize revenue. The company's analytics solutions, provides advanced visibility of platform performance, audience behavior, advertising and content efficiency in real-time to support informed, data-driven decisions. NPAW serves more than 190 video services and processes 100 billion plays per year worldwide.
Established in 2008 by co-founders of video streaming service Rakuten TV, NPAW has offices in Barcelona and New York with teams throughout the world.
Improve your Quality of Experience with NPAW
Contact us to receive a free product demo. Discover the impact Quality of Experience has on your product.