Smart multi-CDN
for video streaming
Powered by AI and NPAW's extensive quality of experience insights, NPAW's CDN Balancer optimizes multi-CDN delivery in real time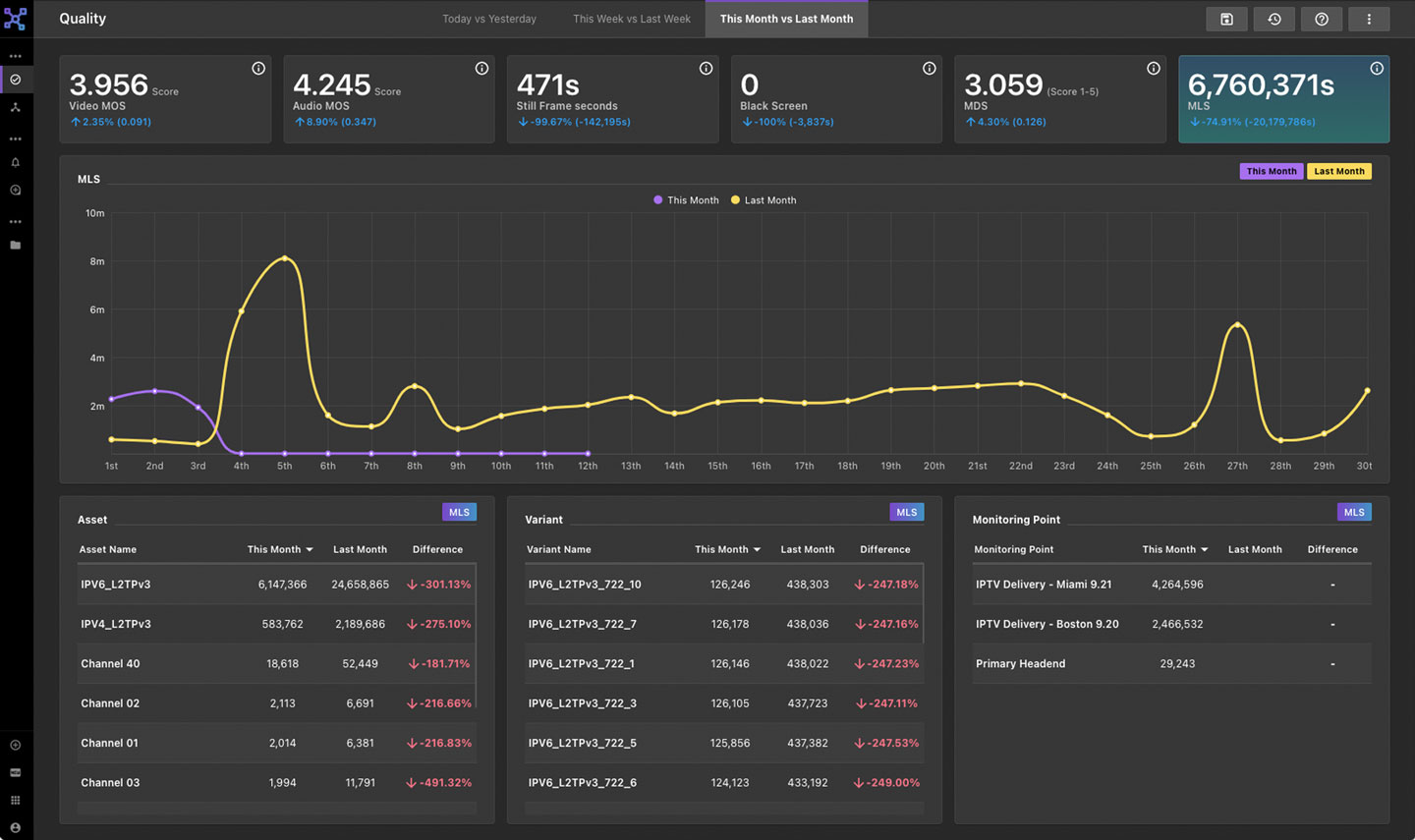 What makes CDN Balancer unique
CDN Balancer was built with video streaming in mind. Discover the only multi-CDN switching tool capable of optimizing content delivery in real time based on your end users' experience
accurate traffic identification
Identify all key end-user information
By monitoring traffic at the video player level, CDN Balancer provides in-depth end-user information to accurately track CDN performance. Tailor your CDN switching to each user segment with traffic attributes like the type of user and content, region, device, and ISP.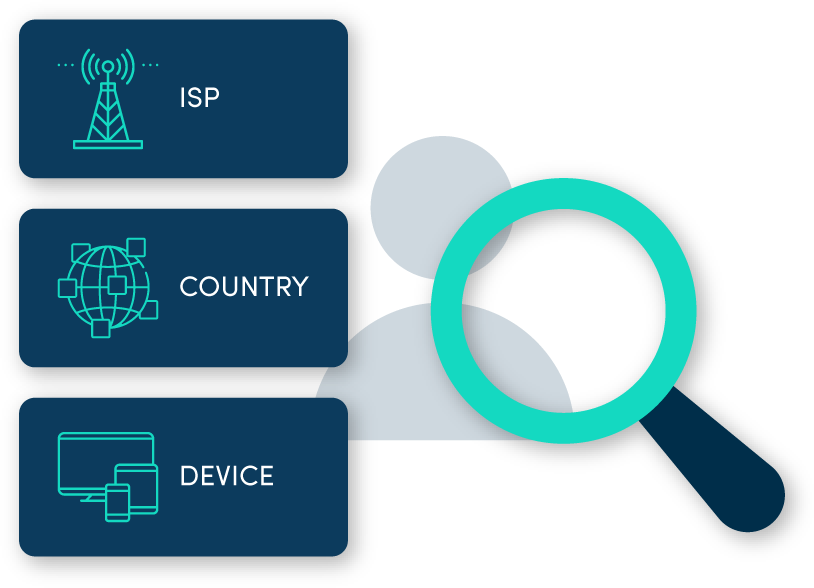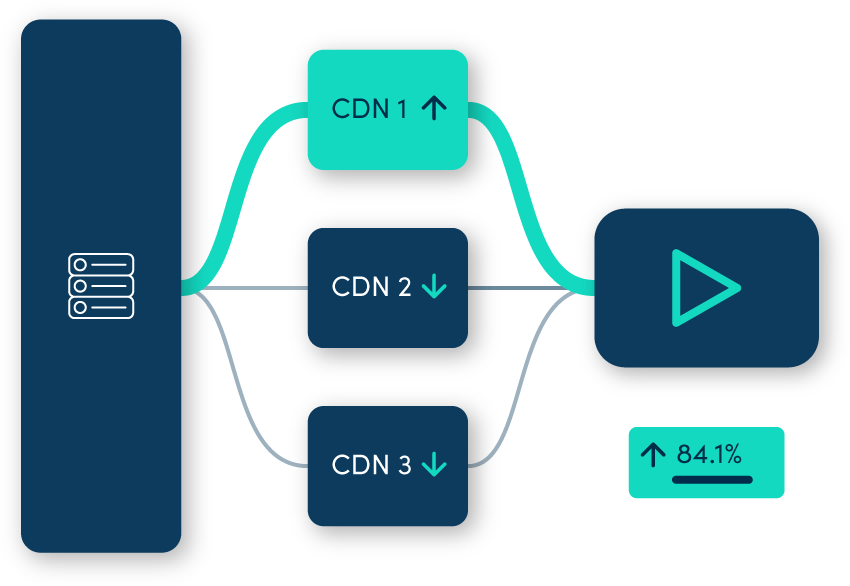 Quality of experience-based switching
Optimize multi-CDN
with real-time QoE data
Leveraging the NPAW Suite's deep quality of experience (QoE) analytics capabilities, CDN Balancer is the only multi-CDN switching solution in the market that tracks CDN performance based on the end user's perceived quality of experience.
Flexible, precise switching
Switch CDNs based
on
all your business needs
Define and apply CDN switching rules that take into account all your business and audience needs. Implement smart multi-CDN switching with laser precision, optimizing for cost, quality, or traffic quotas for any combination of user, CDN, region, and ISP.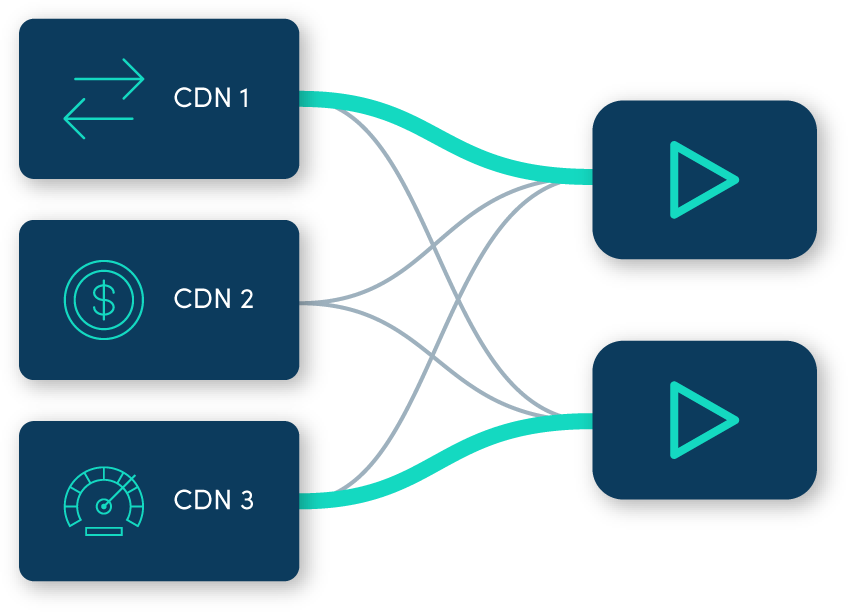 One CDN Balancer, two game-changing tools
NPAW's multi-CDN Balancer is made of two key tools that can be used in combination or as standalone solutions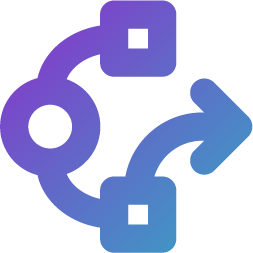 CDN Selector
Create and enable multi-CDN switching configurations to optimize content delivery based on all your various business requirements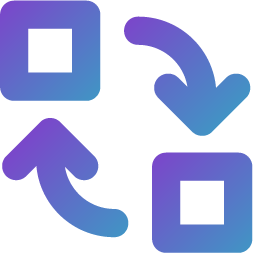 Active Switching
Automatically select the CDN providing the highest video quality. Seamlessly switch CDNs multiple times in a single video session

CDN Balancer not only helps us tailor our CDN consumption to each of our audience segments' needs, but it also lets us control costs and allocate our infrastructure resources in a way that's not only beneficial for us, but gives our end users a better streaming experience.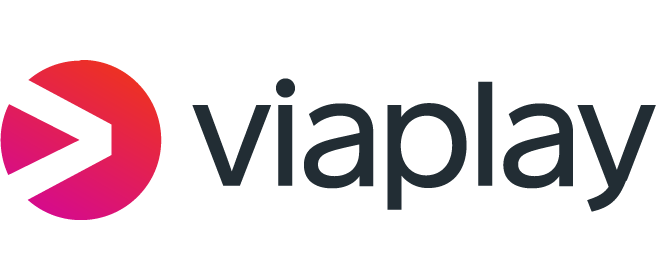 Make your multi-CDN smarter with NPAW
Contact us to receive a free product demo. Discover the impact Quality of Experience has on your product.