Celebrating and fostering diversity is a cornerstone of NPAW's culture and identity.
As a global company, our staff comes and operates from all over the globe. Each member brings to the table their unique cultural perspective and professional expertise to constitute a diverse and multi-faceted team that can take on any challenge. 
Here's a quick look at NPAW's organizational structure and multicultural DNA.
The different teams that make up NPAW

Building and maintaining the NPAW Suite, the world's most advanced video streaming analytics and multi-CDN switching platform, requires a robust yet nimble corporate structure made up of experts in all areas that are relevant to the business. 
NPAW has a total of 19 departments, each working together to support our customers, partners, and one another. We have software development and integration experts, marketing and sales specialists, legal and finance professionals, operations and human resources experts, and more.   
The company's departments can be grouped in 6 main areas of activity: 
Development and infrastructure:

building and maintaining the various elements that make up the NPAW Suite and its digital infrastructure

Operations and support:

providing support to our customers 24/7 and ensuring all our teams have the tools they need to succeed 

Sales and customer success:

bringing the NPAW Suite to every key streaming market in the world and helping our customers integrate it with their video platform

Professional services:

helping bring the various projects to completion and producing business intelligence reports for our clients

Product and marketing:

designing the NPAW Suite's product proposition and communicating it to the industry and media

Corporate:

running the company and supporting our employees with everything from finance and human resources to travel and company events
A multicultural and global team of experts

With headquarters in Barcelona, Spain, and a small office in New York City, NPAW is a truly global company with employees working from 13 different countries. Our 106-people strong team includes subject matter experts from 26 nationalities and all 5 continents.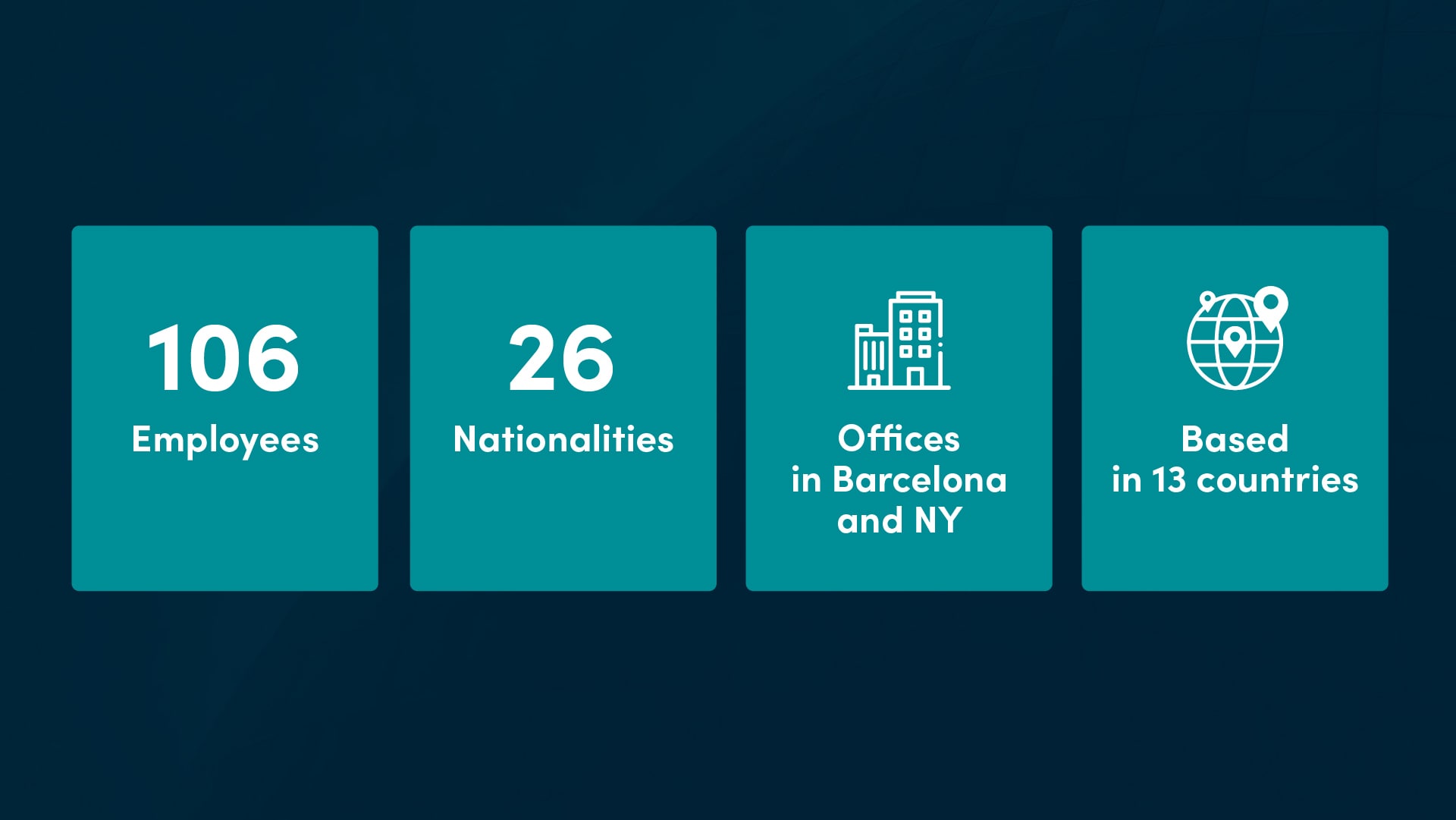 This multicultural and geographically diverse composition gives our company a unique corporate identity that promotes the exchange of ideas, languages, and ways of understanding the world. Working at NPAW means working side by side with colleagues from all over the world, learning about their cultures and personal journeys through close collaboration and joint success. 
—
Interested in learning more? Read about what working at NPAW is all about, or explore our careers page and our latest job openings.