Are you looking for a job in the tech industry? Are you interested in joining a company that promotes innovation, diversity, and growth? Then look no further than NPAW!
At NPAW, we are always looking for new and innovative ways to attract top local talent. One way we do this is by participating in career fairs and events. This not only gives us an opportunity to showcase our business project but also allows us to engage with potential candidates and invite them to join our cutting-edge local technology company.
Here are some of the job fairs we participated in recently.
Barcelona Tech Job Fair 2022
In November 2022 we attended the Barcelona Tech Job Fair, a yearly event for IT, sales, and marketing professionals and students looking for a career in the technology space. Organized by TechMeetups, the fair features a speed-dating format that enables job seekers to connect directly with those responsible for making hiring decisions at leading local technology companies.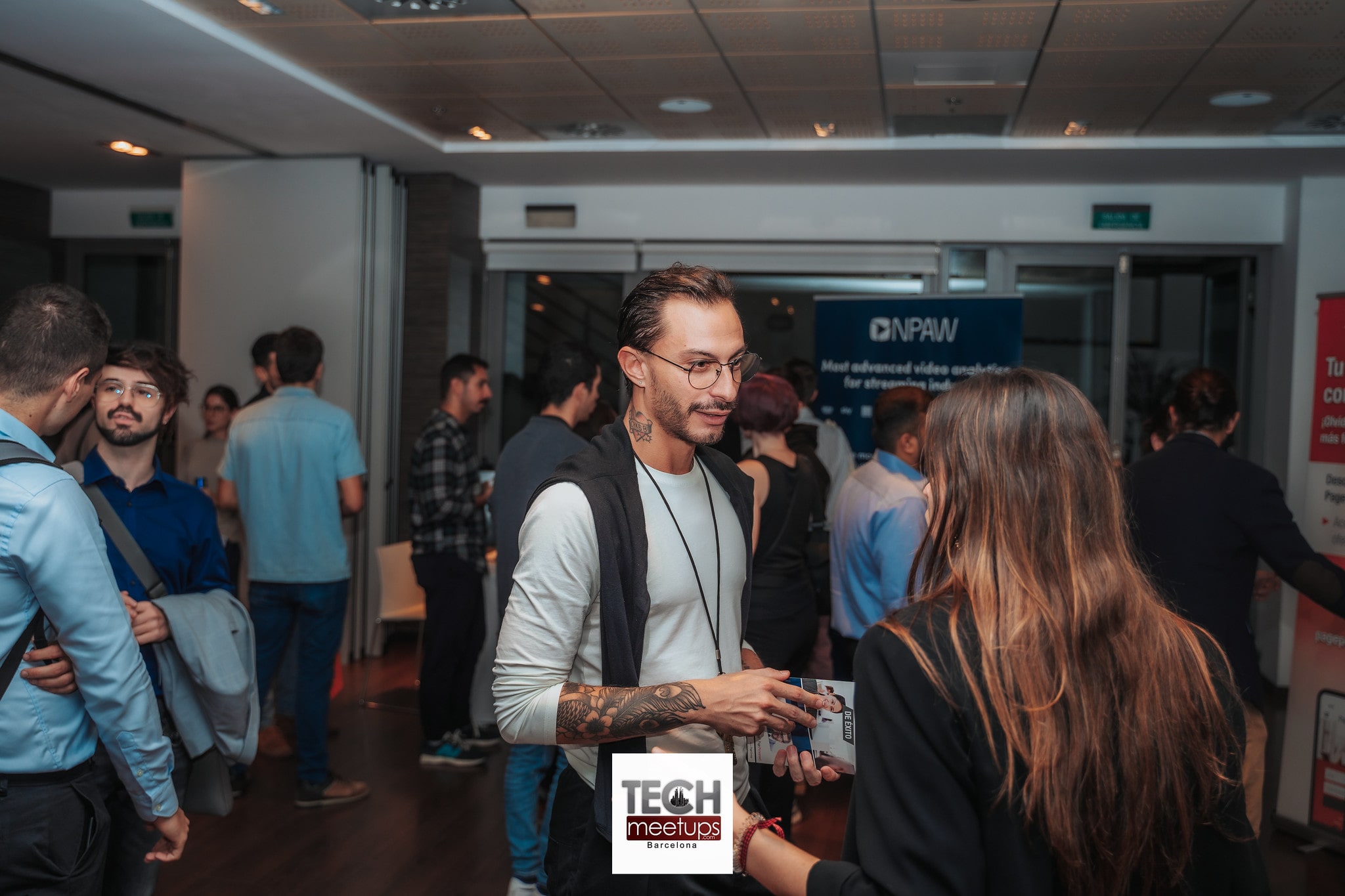 NPAW at the Barcelona Tech Job Fair 2022
From software engineering and data analysis to project managers and business analysts, the fair encompasses a wide range of career paths within the world of IT. Job seekers of all seniority levels are welcome to attend, whether they are students just starting out their careers or seasoned professionals looking for an industry change.   
WomenHack: Bridging the IT gender gap
In March of 2023, we participated in WomenHack at PepsiCo's Barcelona Digital Hub. This was the first year we attended the event, which aims to close the gender gap in IT and provide women with more chances to excel in the tech industry. 
With the goal of providing a relaxed and low-pressure environment for both employers and job seekers to evaluate each other's suitability and potential fit, WomenHack keeps things lively with rapid 5-minute rotations that allow local women in tech and companies to get to know each other.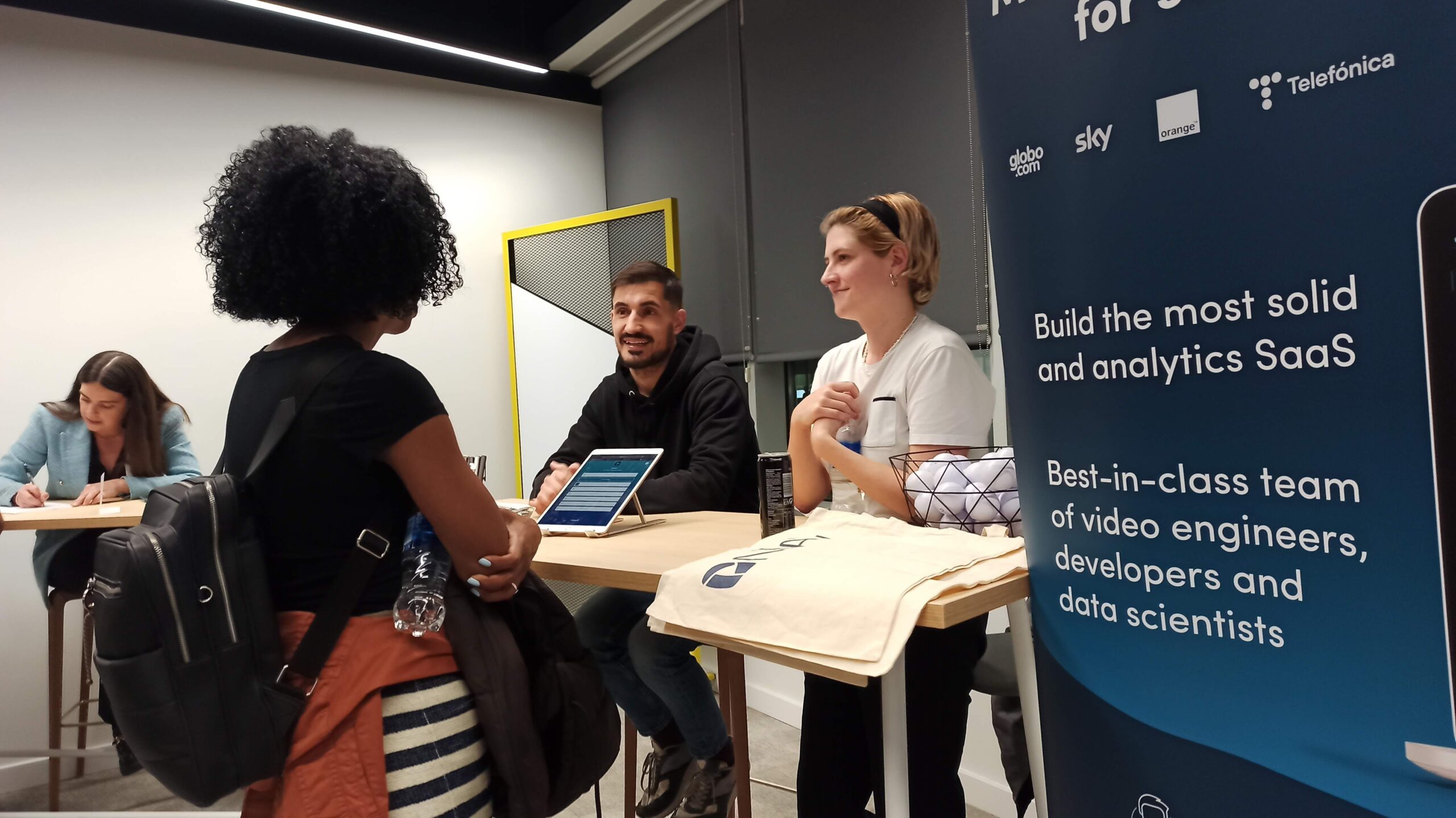 NPAW employees presenting the company at WomenHack 2023
As an organization that values diversity and promotes balanced gender representation in the sector, we could not miss the opportunity to attend the event and introduce ourselves to new female talent in the local Barcelona area. We had a great time and were able to connect with many potential candidates in the space.
Promoting young local talent at the UB
Next, in April of 2023, we joined the Company Fair of the Sciences and Engineering Area of the University of Barcelona as a way to promote young and local talent and create new opportunities to make our project known.
Most of the individuals who attend this fair are students with a background in mathematics, physics, or engineering who are seeking opportunities to kickstart their professional careers. Participating in this type of fair is a great way to showcase our commitment to promoting local and young talent. It also allows students to draw connections between what they are learning in the classroom and its real-world applications, which sparks their interest and motivation.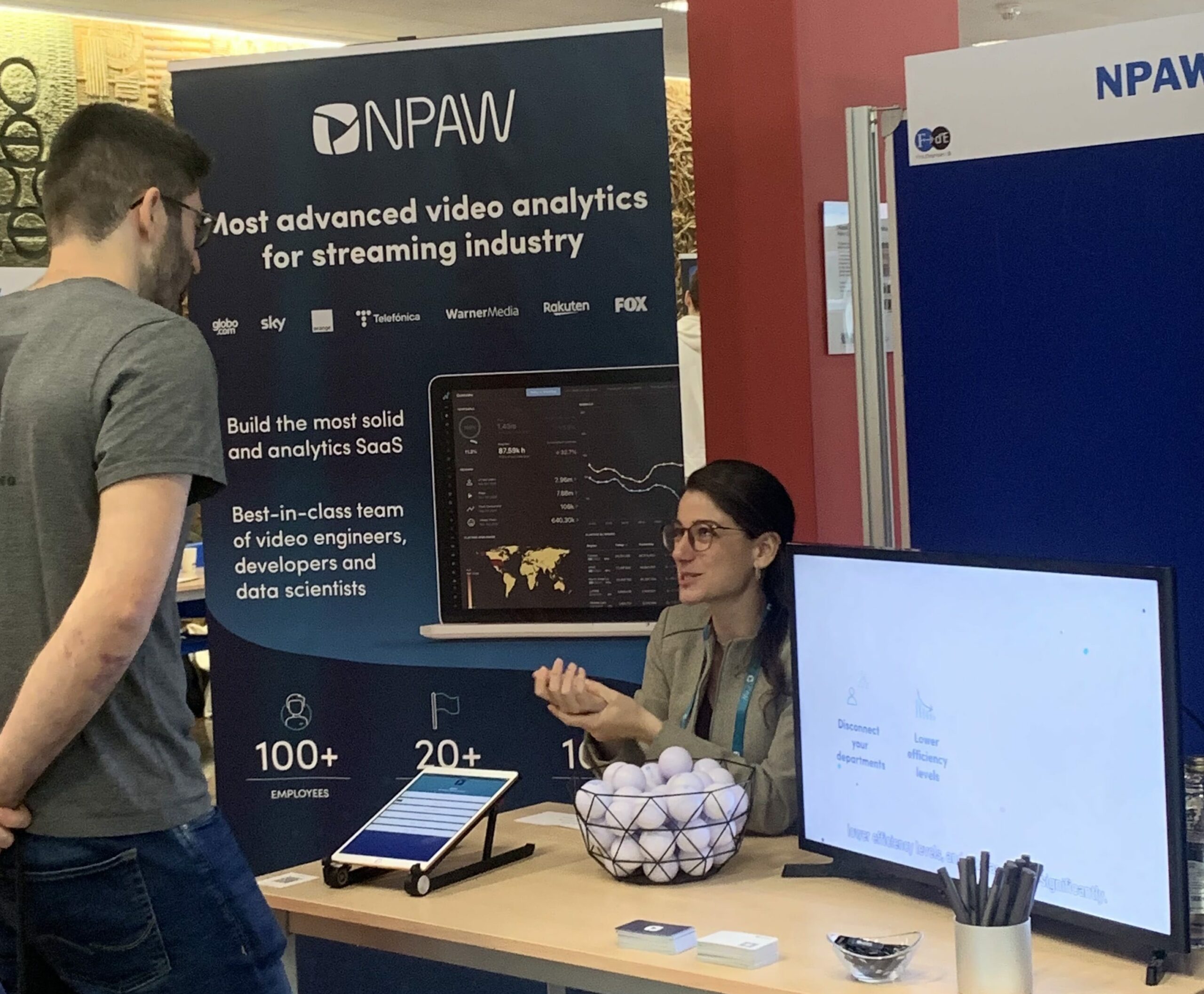 NPAW recruiter chatting with students at the University of Barcelona
We have been participating in the fair for several years, and we are proud to share that there are NPAW success stories of former and current employees who initially learned about our company and project at this event.
Visit us!
We plan to attend other career fairs and events throughout the year to ensure that professionals in the sector know about our product and recognize NPAW as a leading company that they can join and grow with. Our participation in these events is not only about finding candidates but also about creating a positive and long-lasting relationship with job candidates, fostering a sense of community and shared values. 
We recommend that you follow us on LinkedIn to learn what upcoming events we'll be attending and come visit us. You can also check our careers page and open positions to learn more about what working at NPAW is all about. We are always looking for talented and motivated individuals to join our team and contribute to our success.