The NPAW Suite's October Update comes packed with new features and design elements that make our video intelligence platform an even more powerful, flexible, and customizable analytics tool with which to manage your streaming business.
Keep reading to discover how the Suite's latest tools and UX / UI improvements take the platform yet one more step closer to serving the unique needs of your service's content, audience, and operations.
Greater flexibility and customization
Every video streaming platform has unique measurement needs and business goals. On top of that, inside every data-driven organization, each team needs to be able to personalize the company's analytics tools to obtain the exact data they need to continue growing.
With this in mind, the latest add-ons to the NPAW Suite give our customers greater control over the designing of the insights they require.

For instance, you now have the option to create custom analytics modules and applications to cover your specific needs. With this new feature, you can easily design a custom module that delivers the exact insights you need, and then iterate from there.

You can also specify the goals and records that you'd like to track in your custom dashboards. The new Goals widget allows you to select up to 6 metrics, while you can track up to 4 metrics with the new Records one. These widgets can be used to support various teams to visualize their KPIs and achieving your business goals.
Enhanced application analytics
In addition to proving greater flexibility and customization, the new NPAW Suite update includes a series of new tools aimed at enhancing your application analytics capabilities.
 The all-new Paths tool provides full visibility into your users' journey so that you can get a better picture of how your customers navigate your video app and how they interact with your content.
It does so by visually breaking down your audience's interaction into sequential steps of your choice, each showing user actions, pages visited, and content titles watched. Paths can diverge from a starting point, or converge to an end point.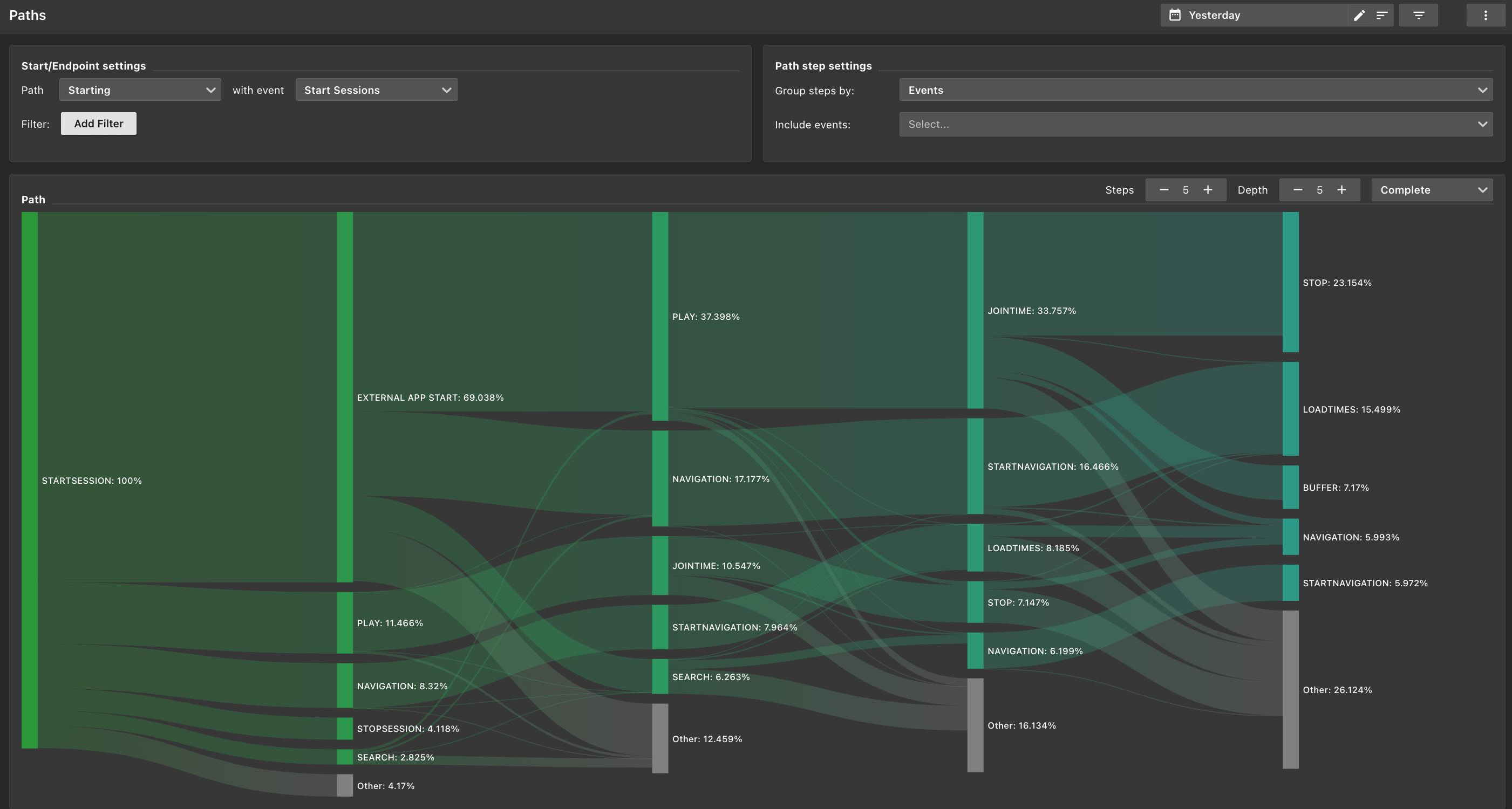 Additionally, Funnels can be used to analyze different sequences of user events and segment user cohorts based on the completion of these sequences. Once a funnel is set, you can use the new Funnel Insights feature to see how long it took for new users to complete this funnel for the first time, and more.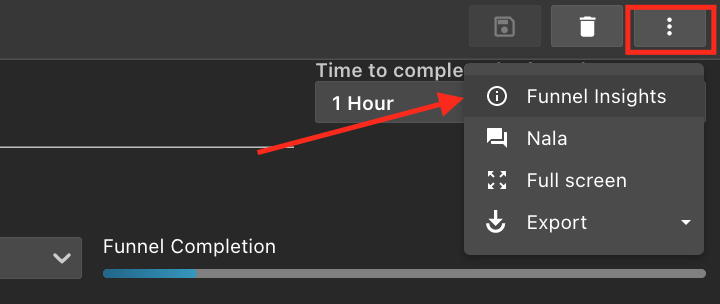 Interested in learning more about how you can tailor the NPAW Suite to your services needs? Get in touch with one our video analytics experts for a personal demo.