When was the last time you heard of a company renting a Summer villa in Ibiza for its employees to enjoy? 
Well, at NPAW we like to do things differently, and that, of course, involves our team-building activities and employee benefits. That's why, from June through September of this year, NPAW rented a house on the iconic Mediterranean island of Ibiza for its staff to wine down or work off-site. 
Located near Sant Antoni de Portmany and only minutes away from some of Ibiza's most well-known beaches, the house can comfortably accommodate 11 people and features an outdoor swimming pool, a gym and spa area, and all the necessary accommodations for working remotely or taking some time off.
Each of our 105 employees gets the chance to spend a week at the house, flights covered, and company members from around the world have already been able to stop by the villa.
Vacation, staycation, or workstation?


"I'm going to respond to a couple more emails and then take a dip in the pool" is not a bad thought to be having at work. Neither is thinking of how you are going to crack the challenge of the 100-hour hackathon you are taking part in while floating on a rubber unicorn float — both of you wearing sunglasses.
Our employees can decide how they want to spend their week at the house, from changing their everyday office for an island villa for a few days to having a little team building off-site. They can also take the full week off and invite up to one relative or friend.
Employees can eat at one of the many nearby restaurants or cook a homemade dish — the house even has a proper wood-fired pizza oven. Most team up to buy food and share with each other their favorite recipes from their home countries.
A unique location 

Known for its Mediterranean beaches and its music and nightlife scene, Ibiza offers an unparalleled setting for our employees to relax and get to know their colleagues.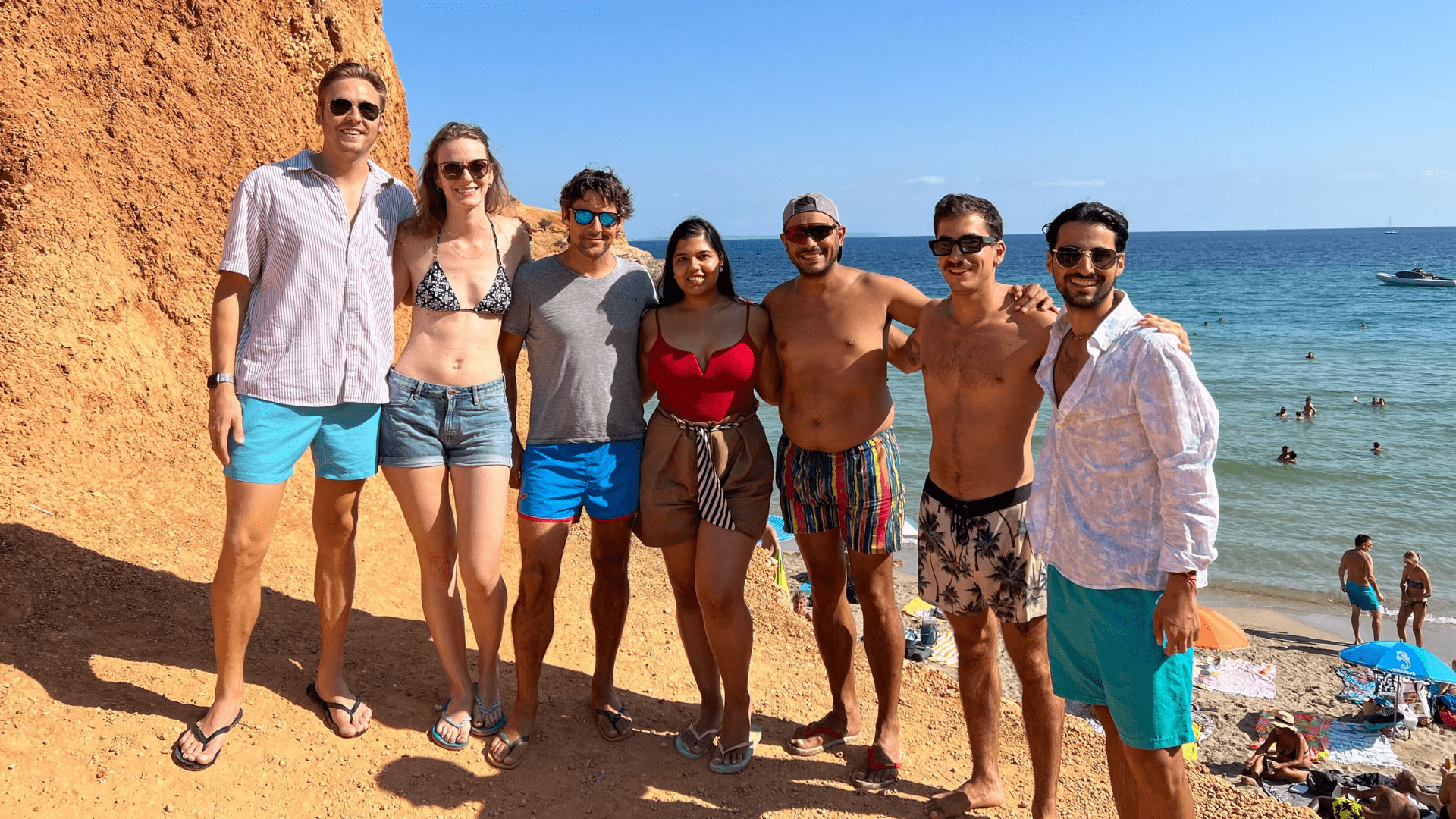 Company members and their plus-ones can choose from a wide variety of activities to do: from discovering a new beach or restaurant to seeing one of the world's top DJs live at one of the island's famous clubs — or perhaps a one-day boat trip to the pristine, clear blue waters of the small nearby island of Formentera?
—
For more information on what's it like to work at NPAW, visit our careers page or explore our job openings.