The 2023 Fiba World Cup was historic in many ways — from Germany's first global basketball title to the USA's defeat at the hands of Canada — but, as NPAW customer data reveals, it failed to move the needle of streaming consumption in a significant way.
Comparative analysis of the daily average viewership during the cup against the daily average of the preceding 90 days shows a moderate increase in overall consumption KPIs by an average of +14%. This limited increase vs regular programming shows that this event did not significantly influence the overall viewership pattern of our clients during this period, hinting at a niche audience for the basketball world cup.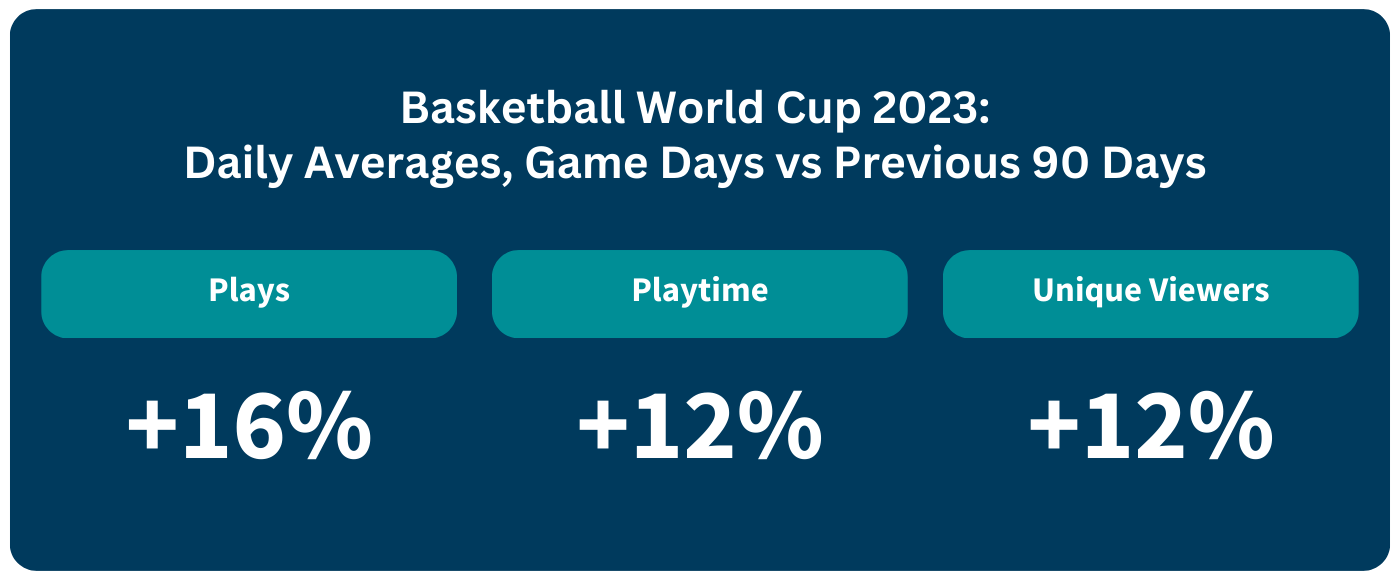 The day that attracted the highest number of plays and subscribers was September 3rd, yielding almost triple the number compared to the average of the remaining days. This spike may be attributed to the participation of powerhouse countries like Germany, Australia, Brazil, Canada, Spain, Italy, Serbia, and the USA in matches held that day. However, the day of maximum viewership in terms of hours streamed was the day of the final. 
Engagement levels nearly doubled during the tournament, with a substantial average increase of +74% for both the average playtime and the average playtime per unique user.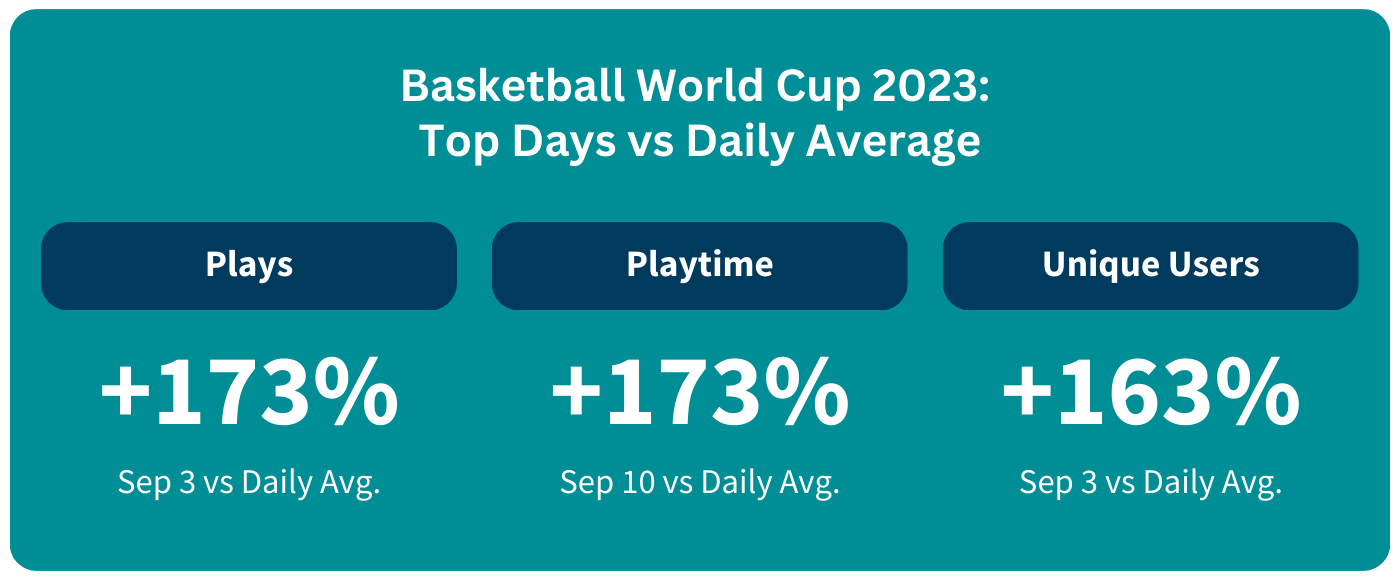 As has been the case with recent sporting events, big screens — set-top boxes (STBs) and TVs — emerged as the most dominant devices, accounting for 84% of the total Basketball World Cup 2023 streaming minutes. Meanwhile, PCs, tablets, and smartphones together accounted for only 15% of viewership. This data underscores the live sports audience's preference for the traditional big-screen experience.