While every blog in the streaming sector (including ours) has been heavily debating the shifting landscape and predictable eventualities of a growingly saturated market, there is one big player in streaming which is going to benefit from increasingly frequent original content being released – online video piracy.
The growing fragmentation of the SVOD market is causing subscription fatigue, with nearly half (47%) of US consumers saying they're frustrated by the growing number of subscriptions and services required to watch what they want. For some consumers, this is enough to drive them to take illegal measures to view content either through torrent websites or illegal streams.
The Current State of Video Piracy
After becoming less of a mainstream issue for media companies, there has been a recent shift which has narrowed their attention on this growing threat to their revenue. In October 2018, Sandvine released its Global Internet Phenomena report where they detailed exactly how dominant streaming services like Netflix are but also how prevalent piracy remains to be.
File sharing is not dead according to the report. With more content choices and channels than ever before, consumers do not have good options to get access to all the content that may interest them and are still resorting to piracy. 50% of internet traffic is now encrypted, video now accounts for 58% of all global traffic, and Netflix alone now comprises 15 per cent of all internet downstream data consumed.
Simultaneously, this report shows the growing use of websites like BitTorrent. According to Sandvine, file-sharing accounts for 3 per cent of global downstream and 22 per cent of upstream traffic, with 97% of that traffic, in turn, being BitTorrent. While BitTorrent is often used to distribute ordinary files, it remains the choice du jour for those looking to distribute and trade copyrighted content online, made easier via media PCs running Kodi and select plugins.
In the first Global Internet Phenomena Report in 2011, file sharing was huge on fixed networks and tiny on mobile. In the Americas, for example, 52.01% of upstream traffic on fixed networks and 3.83% of all upstream mobile traffic was BitTorrent. In Europe, it was even more, with 59.68% of upstream on fixed and 17.03% on mobile.
By 2015, those numbers had fallen significantly, with the Americas being 26.83% on the upstream and Europe being 21.08% on just fixed networks. During the intervening year, traffic volume grew drastically on the upstream, with more social sharing, video streaming, OTT messaging, and even gaming on it. That trend appears to be reversing, especially outside of the Americas.
What is the Impact of Piracy?
Earlier this year, Cordcutting.com released a case study titled, "Subscription Mooching: Examining who Really Pays for Streaming Services", which found that Netflix could be losing as much as $192 million every month due to password sharing. While this may not be as much of a legal threat as piracy, this is a show of resistance from a public who cannot afford to pay for multiple streaming services to access the amount of exclusive content.
Nearly 190 billion visits were made to illegal piracy websites in 2018, according to MUSO, a company that tracks the scale of digital piracy – 5.75bn of which came from the UK (and a further 17.4bn from the US). Almost half of all visits to piracy websites were for television shows, with nearly one in five visitors to illicit sites seeking out the latest film.
According to MUSO's Andy Chatterly, the illegitimate video industry is mimicking its legitimate peers. "People have moved largely to on-demand [streaming] and away from downloading, in a similar way that people have moved away from iTunes to Spotify," he says. "Whether they're paying for it or not, they want to access things when they want." Six in ten visits to piracy sites last year were to illicit streaming services – with torrenting, once a popular method of accessing illegal content, dropping in popularity.
It's a similar move to one we saw four years ago with the rise of Popcorn Time, an illegal movie sharing program singled out by Netflix CEO Reed Hastings as a major competitor back in 2015. Popcorn Time's slick front page was the equal of Netflix – a world away from the dark old days of wrangling VPNs and downloading a raft of new software just to be able to access shaky rips of Hollywood screeners.
How much does piracy cost the movie industry?
In January 2019,  beIN Media Group launched its own website with explicit details of how much damage piracy is causing the company. beIN said this website "discloses mass dossier of evidence against the Saudi Arabia-supported piracy operation that has stolen the commercial rights of sports and entertainment brands for 18 months." This is the first sign of broadcasters and video services taking a stand against piracy, however, this has not managed to slow down the ease of access to the public for sites like BitTorrent and PirateBay.
Tom Keaveny, Managing Director, beIN MENA, said: "What started out as a concerted and targeted campaign against beIN has now morphed into the largest commercial theft that's ever been seen in the world of sport and entertainment, affecting everyone from the biggest organisations in sport to Hollywood movie studios and international broadcasters. This Saudi-supported plague of piracy represents an existential threat to the economic model of the industry because every day that beoutQ exists piracy is becoming more normalised across the world. We, at beIN, will not let that happen and this new website of evidence shines a light on the shocking extent of beoutQ's ongoing theft. Piracy cannot pay; the international rule of law should apply to all, not the few."
How to Stop Content Piracy
Many different studies into the frequency of piracy over the years show that it correlates directly with how easy it is for users to access content. Yes, services like Netflix, Hulu or Prime that use an easily navigatable pay-wall created a fast and easy way for would-be pirates, with the number of services offering exclusive content, new demand is coming from the audience which cannot be met without subscribing to every service.
Multiple studies have claimed the best way to battle this new threat is to make your service cheaper and easier to use than competitors like Popcorn Time, however, when ROI is of the utmost importance for smaller and larger services, there are other ways which you can try first before offering discounts.
Reduce password sharing
"The more digital services allow sharing of passwords, the more people think of it as they're okay with me doing it, so I'll just go download a piece of content," says Frost & Sullivan streaming video analyst Dan Rayburn. "I don't think consumers think it's stealing."
Rayburn recently shared an image of the most downloaded torrents on Piratebay less than a day after the Game of Thrones season finale. The hour and twenty-minute episode was already taking up nine of the top ten spots on the website, showing more than 85,000 seeds in just that moment. This equates to hundreds of thousands, if not millions, of lost impressions.
Subscription mooching is commonplace when it comes to SVOD models. Reports show as many as one in five users logging into Netflix, Amazon Prime or Hulu with someone else's credentials. These 'moochers' will continue this for anywhere between 11 and 26 months on average. This can cause major problems for your service as not only are you losing out on possible revenue, you are also receiving the preference data of more than one person.
Using recommendation software or targeting ads for one person has been shown to improve user lifetime, however, when one account is being used by more than one person, it becomes difficult to understand exactly what each person wants to see.
Reducing password sharing can be difficult. Winning companies offer upgraded accounts to allow multiple users within one account (for a price). While charging a small amount extra is not bringing as much revenue as an entirely new subscriber, this strategy does entice users who may want to view more than one piece of content at the same time and conduct themselves in a lawful manner. However, once you have implemented this strategy, how can you be sure that the number of users consuming content on the account matches the subscription level?

YOUBORA Suite includes overlapping metrics which allow streaming services to see how many accounts are consuming video simultaneously from more than one IP address (sharing account details in different homes) or the same IP address (sharing account details in the same home). This information can then be downloaded and segmented in order to carry out targeted marketing strategies and promote the right subscription package.
Here's an example…
Let's say you're running an SVOD business and you're charging $10 a month for unlimited access for a single user. Using overlapping metrics you find that this account is being shared between two or more devices in different homes (different IP addresses) at the same time. This suggests it's time to implement a multi-user package similar to Netflix's strategy. Not only will this bring in more revenue, but it's also going to save time spent on tracking down unauthorized use. They may even be more inclined to pay just a tad more to make everything right legally, especially in countries like the US where there are hefty fines for fraud.
Video Watermarking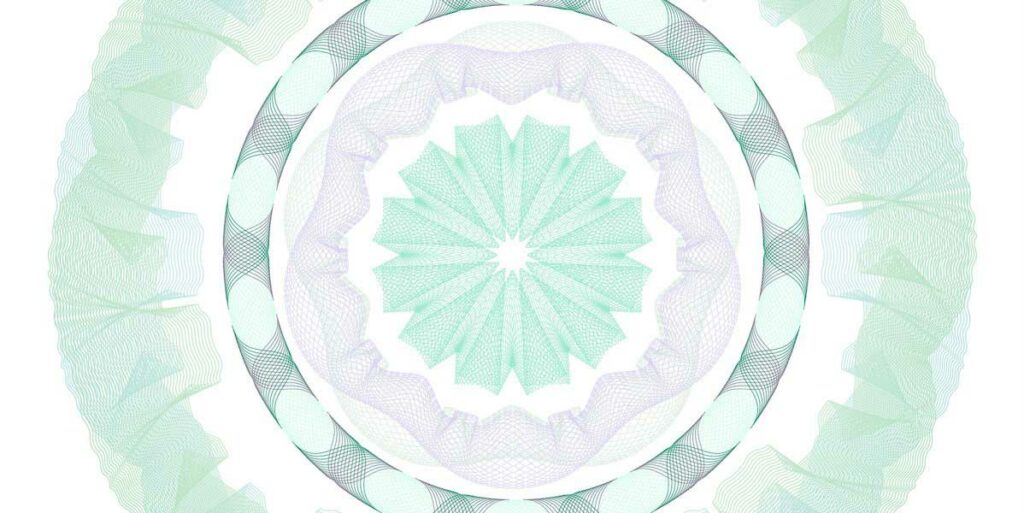 While it may seem like an antique preventative measure at this point, video watermarking allows your content to be traced no matter where it is pirated. However, in this digital age, watermarking does not mean a large logo blocking the corners of the screen. Companies like ViaAccess-Orca are helping to revolutionize this practice.
ViaAccess offers a number of methods to help streaming services watermark their content.
Bitstream Modification effectively involves modifying selected areas of a picture in a non-impactful way (i.e. video quality is maintained) to be able to identify the viewer and session.

A/B Variant watermarking is a similarly two-step process. Primarily aimed at the OTT and on-demand sectors, two video streams are created which are totally similar except for the watermark.
Client-side watermarking is by far the dominant current method, and the simplest. It is favored for its low-cost implications, its rapid watermark extraction, and its deployability across multiple platforms, including legacy set-top boxes.
If client-side watermarking has a weakness it is that it needs to be deployed alongside a robust DRM. It is not an end-to-end solution as the watermark is not applied until it reaches the client device, therefore the content needs to be safeguarded separately up to that point.
ViaAccess-Orca says: "We need real-time tools to combat a real-time problem, and tools that have been built from the ground up to deal with content piracy as it exists in 2019. Increasingly video watermarking is becoming part of that picture."
They act as the security to paywalls, stamping everyone who comes in and keeping an eye out for anybody viewing the content without a stamp.
Blockchain vs Video Piracy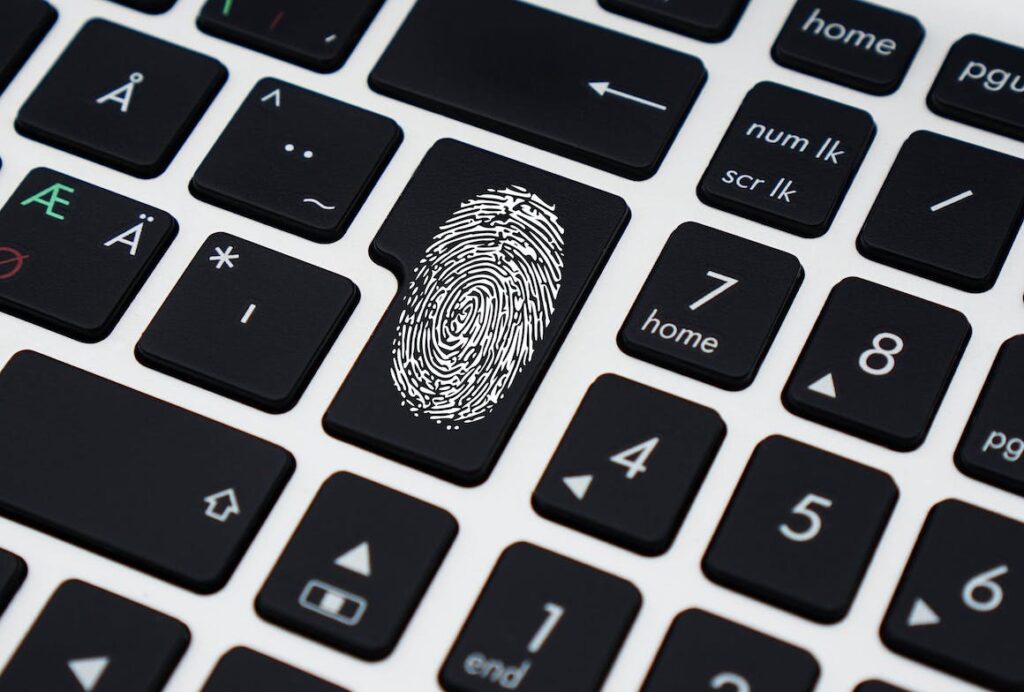 Blockchain technology was originally implemented in 1991 in order to keep track of article history, sort of like a notary. However, this technology was then reintroduced into the digital world in 2009 when Bitcoin began disrupting international currencies.
Since then, this technology has come into a number of uses due to its cryptic nature. Simply, blockchains are built up of individual blocks of data and are safeguarded by a randomly generated 'hash'. If the information within the data block is changed, the hash changes. This means any blocks that are 'chained' to this are now obsolete. This method of linking data means that tampering is immediately recognizable and detectable.
Vevue is a blockchain streaming service developing a technology to track the life cycle of media content. Founder Thomas Olson has indicated that "if someone copies content tracked by our technology by any possible means, including videoing or recording a screen, our platform will be able to identify the owner of the device/system where the content was last played."
In this case, blockchain itself does not track the content; this is dependent upon a unique computational process inherent in Vevue's project. However, blockchain would allow surveillance data to be stored and shared efficiently. Put another way, blockchain is a record that Vevue's team can use to assist in the tracking actions of its proprietary technology.
Using both watermarking and a Blockchain-fueled solution to safely deliver, monitor and distribute video files to exclusive sources, another company called CustosTech has introduced a new strategy for video security. This is not a one-size-fits-all solution, however, and does require adjoining technologies to trace pirated videos and take action.
Blockchain can help with the process of digital watermarking, a process akin to bounty hunting. South African company CustosTech has used the bitcoin (BTC) blockchain to build a proprietary digital watermarking technology. This technology allows the embedding of a monetary reward, like BTC tokens, in media files. These watermarks are embedded in such a way as to be imperceptible to the content receiver and impossible to remove. If a file is pirated, CustosTech can analyze the watermark for that file to determine who the legal recipient of the file was.
CustosTech claim that pre-release movie leaks shrink lifetime revenue by around 19.1%. They have also claimed that using their product reduces piracy by 99.97%.
---
Digital TV Research found that the cost of online piracy will reach $52 billion by 2022 and that's not including Pay TV. Truthfully, piracy is one of the largest threats to a streaming services ROI. In order to tackle this issue head-on, companies must invest in preventative measures such as YOUBORA Suite in order to keep pirates at bay and maintain an exclusive video experience for their users.