What is mid-stream CDN switching? 
Mid-stream CDN switching for video streaming is a technique that allows video streaming platforms to dynamically switch between multiple content delivery network (CDN) providers during a streaming session. This approach is powered by real-time analysis of each CDN's performance and enables the video service to optimize the viewing experience for end users.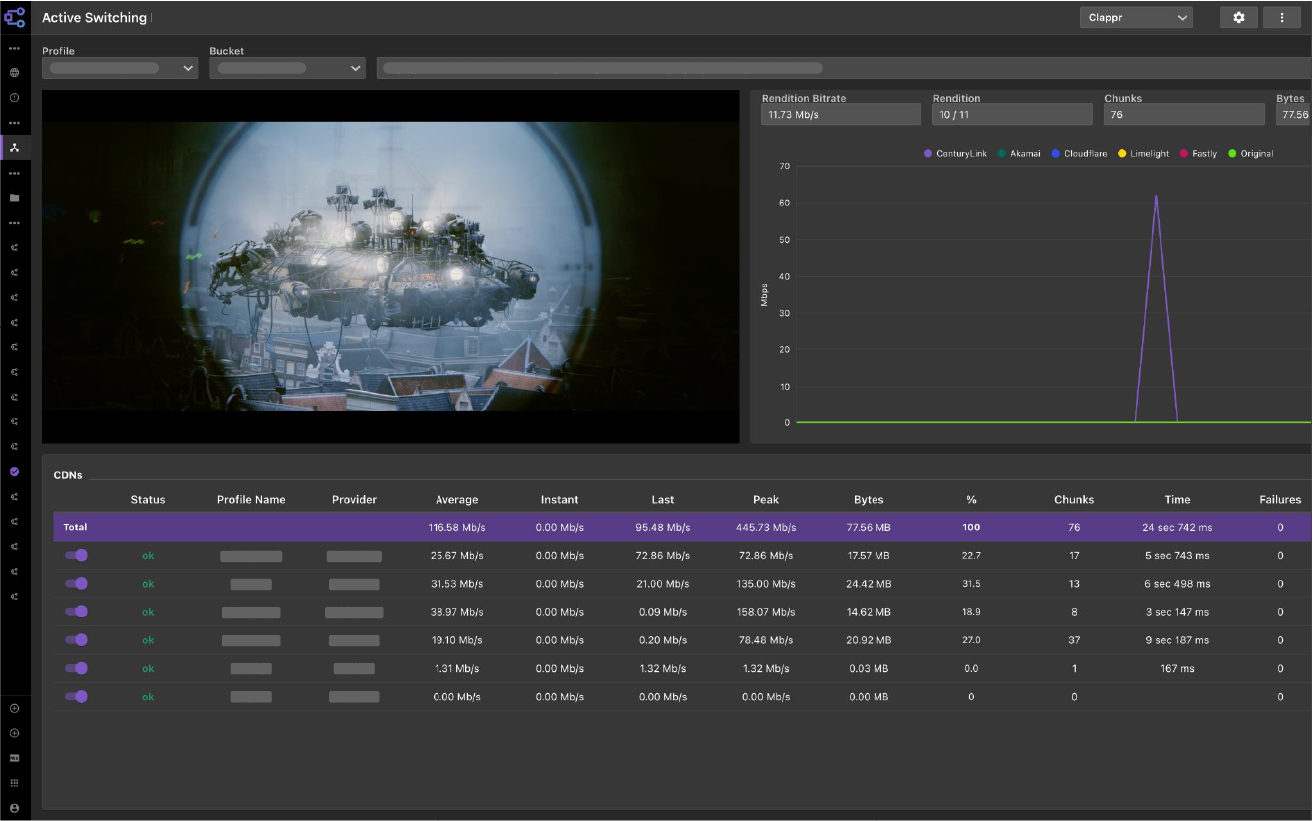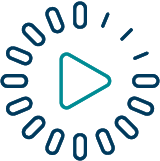 Improved Quality of Service and Experience
Ensure a seamless streaming experience by minimizing buffering and reducing video start times, switching to the CDN offering the best quality and lowest latency for each user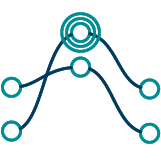 Increased scalability and reliability
Improves scalability and ensures high availability, even during peak traffic times or unexpected CDN failures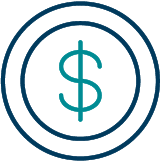 Cost optimization
Dynamically route traffic to the most cost-effective CDN providers, based on performance and availability. This allows content providers to achieve the best performance while optimizing their CDN spending.
Active mid-stream CDN switching 
Take your QoE to the next level by automatically selecting the best-performing CDN for every chunk of video
Automated chunk-level CDN selection
Download in parallel video chunks from different CDNs, with real-time and bidirectional communication between the client-side plugin and the server-side platform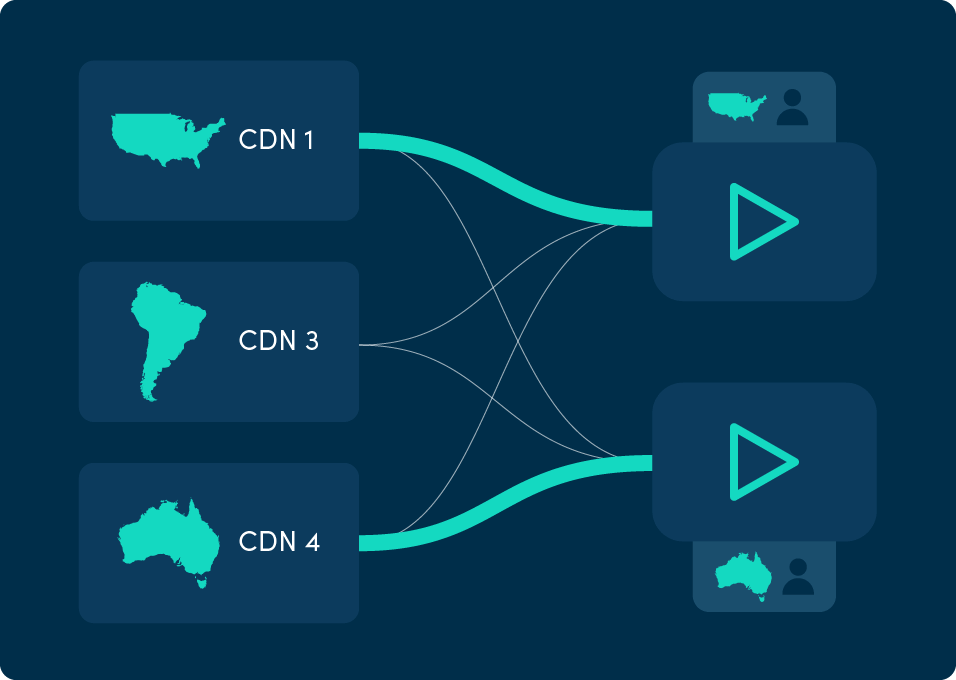 Hands-off CDN load balancing
Optimize QoE through an active CDN switching engine
Define rules for an automatic decision-making process, with custom security, network, and overflow rules
Whenever the Active Switching engine identifies a better-performing CDN, it automatically selects them to improve the customer's perceived quality
Adapt your CDN load balancing with customizable switching
Set Active Switching parameters, such as CDN load balancing, priority, or quality of experience.
KPI improvements after implementing Active Switching
The benefits of NPAW's CDN Active Switching
No single point of failure is introduced
Highest robustness — as long as one CDN can deliver a chunk, video will be served
No additional latency is introduced
Uses real-time QoE information from the video player to select a CDN for each chunk
Supports high-peak traffic
Allows QoE rules to be defined for deciding what CDN to use, per chunk
Allows usage and testing of low-cost CDNs without risk
Includes an advanced set of QoE analytics with multi-CDN support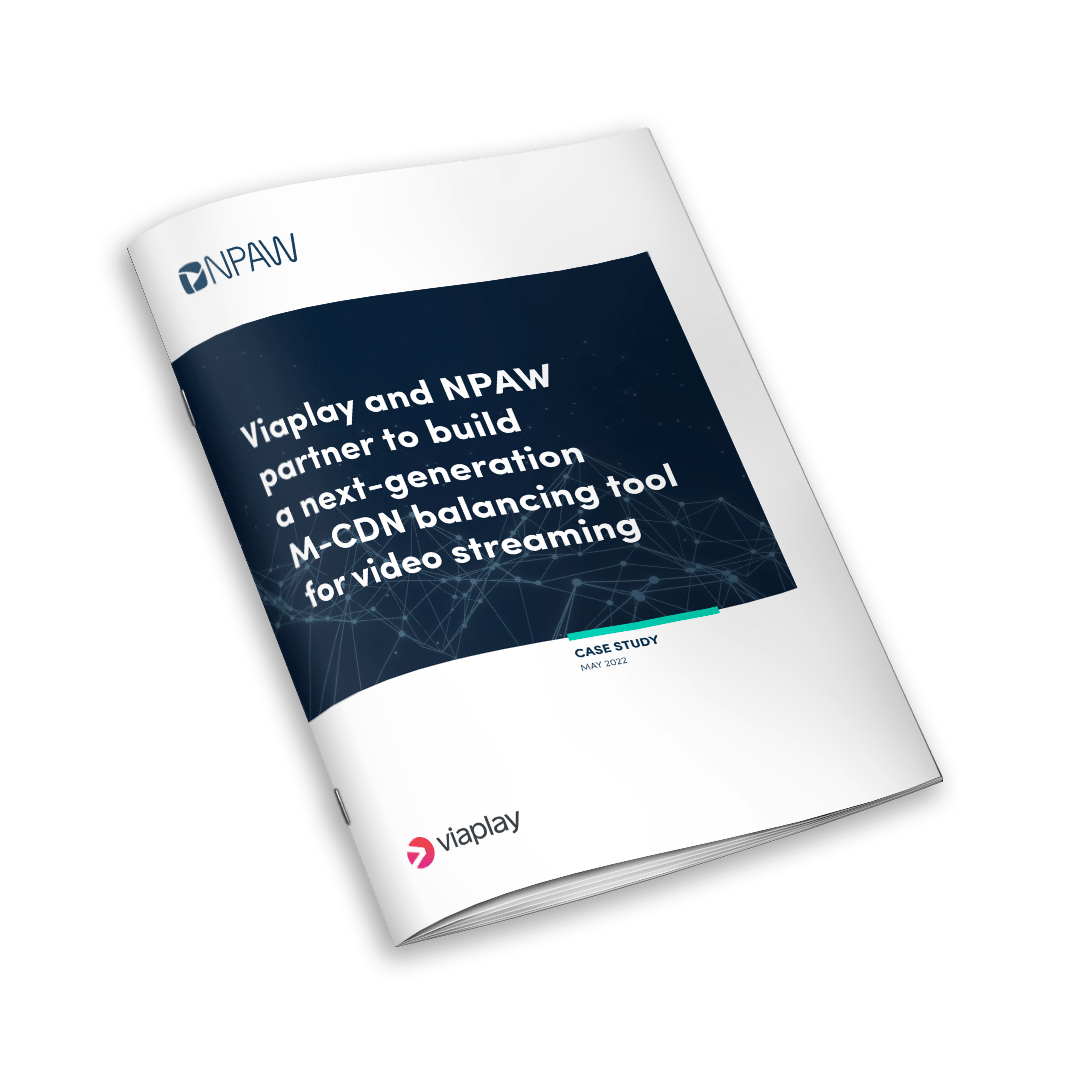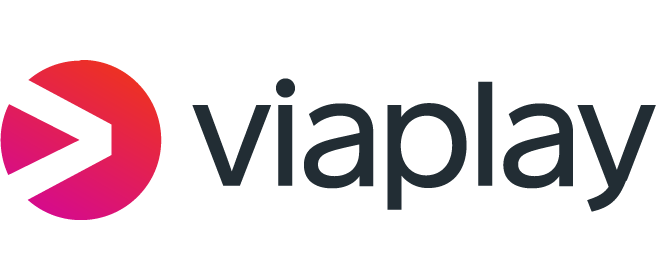 How Viaplay and NPAW built a smart M-CDN switching tool for video streaming
Learn how Viaplay, one of the leading European streaming services, and NPAW built CDN Balancer: a powerful, flexible, and resilient M-CDN balancing solution that automatically selects the best CDN according to business and audience requirements.
Improve your CDN strategy with NPAW
Contact us to receive a free product demo. Understand how your CDN strategy impacts your product.