As the streaming market matures and user expectations surge, the ability to immediately detect issues and share up-to-date reports across an organization is becoming an essential part of the day-to-day work lives of video industry professionals. In response,
 

NPAW has launched the YOUBORA mobile app, an extension of our integrated video analytics solution
specifically designed to give time-short online video executives and decision-makers 24/7 visibility over their streaming service performance, on the go.
Video Intelligence, On the Go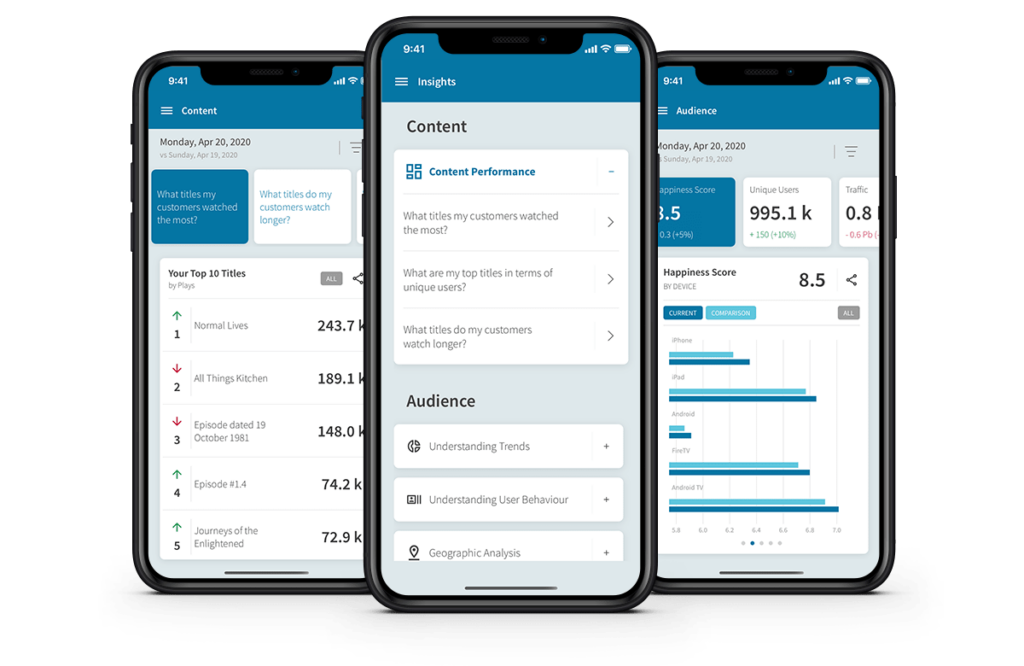 With the YOUBORA mobile app, busy professionals of streaming services can quickly understand their platform performance, content consumption, user engagement, and growth. Used on its own or paired up with YOUBORA, app users can answer questions like: 'What is our best performing content?'; 'Are there any technical problems affecting engagement?'; or 'How many users do we have this month compared to last month?' Gathered every second from every connected device worldwide, all of this data (and much more) is now at the fingertips of technical, content acquisition, marketing, and business teams in real time, empowering them to deliver video experiences that create happier customers, monetize content, and accelerate growth.
As well as providing a clean and digestible overview of platform performance to management profiles, the app also gives YOUBORA users the ability to analyze, capture, and share their findings to flag issues, understand the consumption patterns of their audience, and optimize content performance, at all times. Besides features like pinned dashboards, customizable data, and advanced filtering, the app also includes top-level summaries like YOUBORA's AI-defined happiness score, which combines engagement and quality metrics to give a quick overview of viewer engagement across their entire audience, globally.
"This app is another step towards our goal: helping online video providers streamline the communication, alignment, and strategic decision-making process for all their teams."

— Paula Chillida, Product Manager, NPAW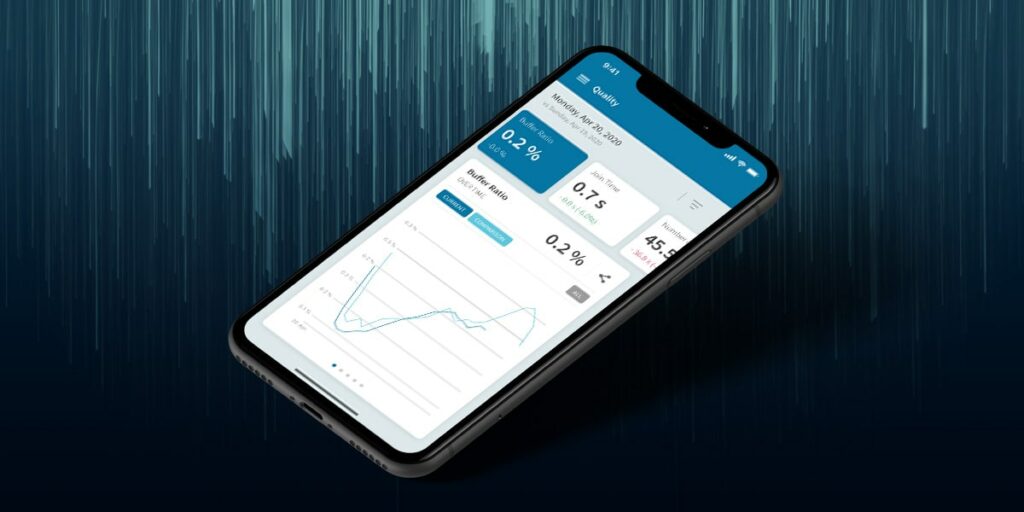 An app made by video experts, for video experts
How better to make an app than to involve the people who are going to use it throughout the creation process? The YOUBORA mobile app was developed in collaboration with executives from large telco operators and OTTs from across the globe, including heads of product, technical profiles, and top executives to define an app that truly responds to real video industry needs.
These ranged from specific requirements such as identifying the cause of a low-performing piece of content, gaining a quick overview of how customers are perceiving their service in a specific location, and, as one company CTO put it: "I want to be able to check on the fly what the current status of our platform is, so I can report back to the CEO." All of these use cases and more were taken into account when creating the app.
The result? Over a decade of video experience, now at your fingertips. If you are a YOUBORA customer, head to the Apple Store to download now. For more information about what YOUBORA can do for your streaming business, book a free consultation with a video industry expert today.