The Rugby World Cup 2023 in France saw South Africa make history by becoming the nation with the most World Cup titles, surpassing New Zealand's three trophies in a tense, closely-contested final against the All Blacks. The excitement on the field could also be felt in cord-cutting households worldwide, resulting in a modest increase in streaming consumption compared to regular season programming.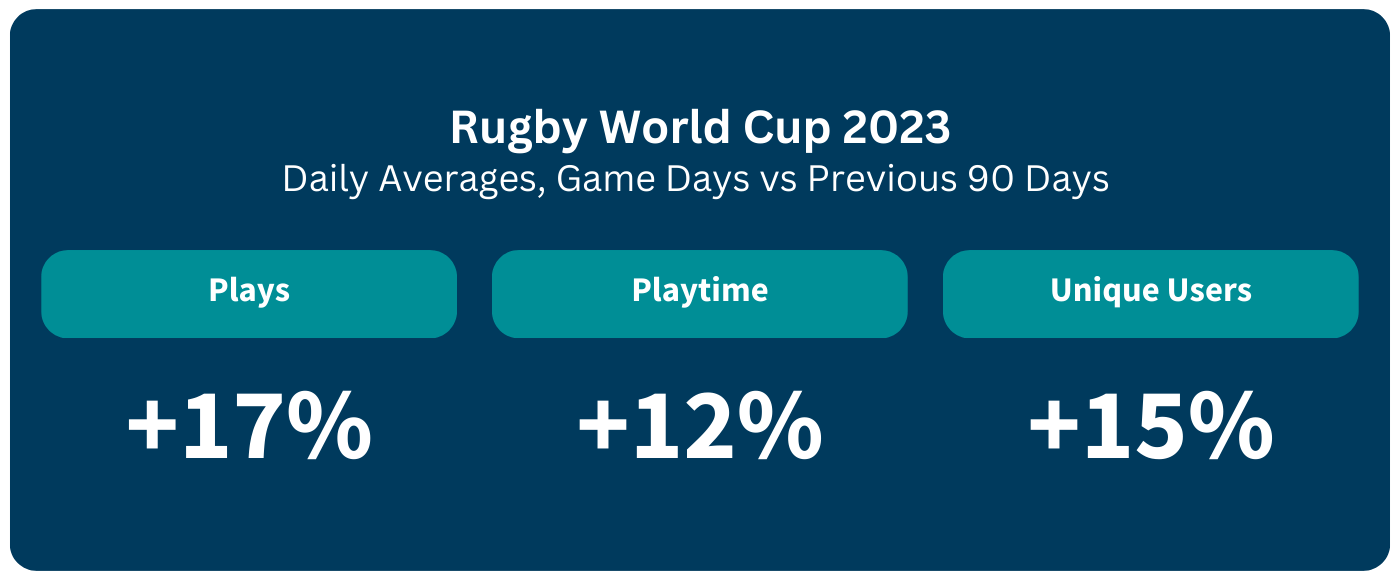 According to NPAW customer data, streaming consumption KPIs experienced double-digit increases during game days compared to the average of the previous 90 days. Services with streaming rights to the cup captured 17% more plays and 12% more playtime on game days, while attracting 15% more unique users. Despite these positive figures, the numbers reveal a relatively modest impact on the services' programming. This shows that Rugby does not enjoy as widespread support as other sports like football.
On the flipside, the daily average playtime per unique user during the Rugby World Cup was 68 minutes. This level of viewer engagement is among the highest we have observed in recent sporting event analyses, underscoring the intense passion Rugby fans share for their sport.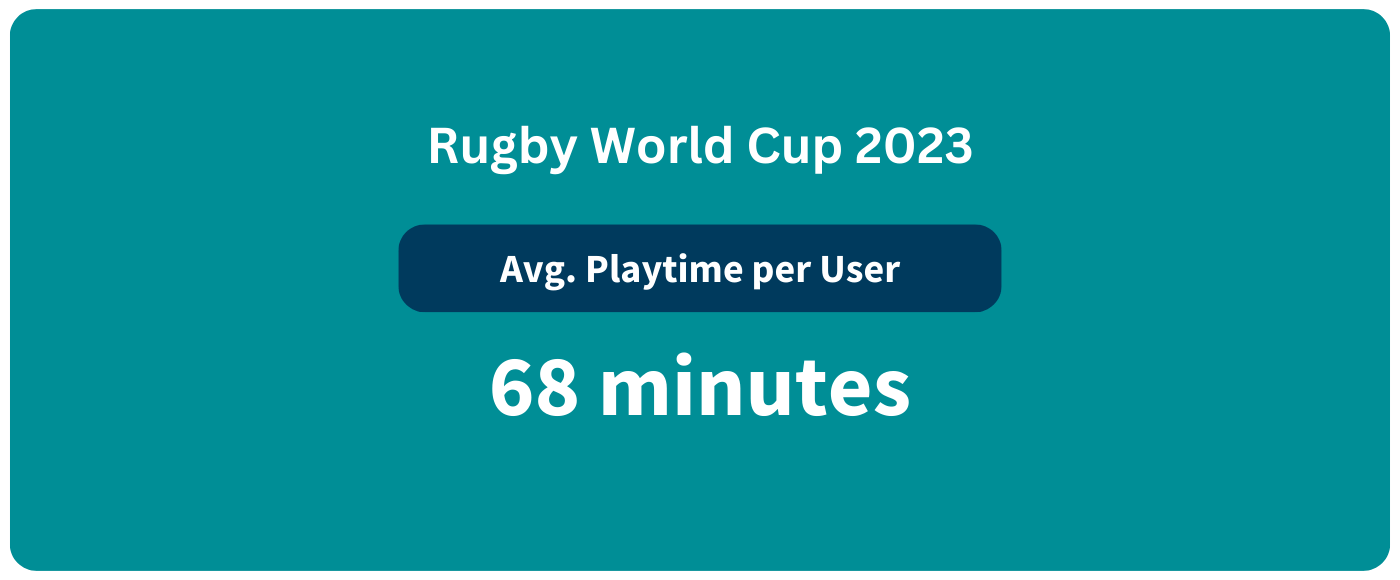 The most popular devices for streaming matches were set-top boxes (44.3%) and TVs (28.3%), accounting for a combined 72.6% of total playtime. This pattern, echoed in recent sports competitions, suggests a strong preference among sports fans for the traditional big-screen experience. Smaller screens seized only 23.8% of total playtime, with PCs accounting for 13.4%, smartphones 8.3%, and tablets just 2.1%. These are the go-to devices when big screens are unavailable or for viewers on the go.