As online video content providers leave the new-year rush behind, it is time to move beyond 2021 conclusions and decide what video streaming trends to focus on in 2022. Not precisely an easy task in such a booming and rapidly evolving media space.
Last year saw the consolidation of new viewer behavior patterns brought about by the pandemic. But also some reverting to the classics: live sporting events made a strong comeback, and consumers re-discovered their love for live content. 
One thing is certain about the year ahead: video streaming consumption is bound to continue its meteoric rise, with Cisco estimates projecting it will make up for 82% of all Internet traffic in 2022. But what will exactly happen over the coming months? 
Here are the top 5 video streaming trends that we at NPAW believe you would do well to keep in mind in 2022.  
1. Back to the old normal?
The advent of Covid-19 changed viewer behavior across the globe. Demand for online video content skyrocketed as widespread lockdowns rendered other forms of entertainment of- limits. 
Left stuck at home, consumers upgraded their TV setups to enjoy the full big-screen experience. Peak viewing times adjusted to remote work schedules. And, whereas streaming on the go had been the rising trend until then, television experienced a full-blown renaissance to the detriment of mobile. And it continues to gain popularity.    
Two years into the pandemic, these video streaming trends persist — even as live events returned and lockdowns were lifted with the end of each consecutive Covid wave. Yet there is no telling if this situation will last as we dive deeper into the year. Offices remain closed in a lot of countries, and consumers might end up spending more time at home in the long term if remote work becomes the norm.
Countries like Denmark are already lifting most restrictions as emerging Covid variants are no longer considered a threat to society. Will the new normal revert to the old as the world re-opens?    
Online video providers will have to step up their audience measurement game if they want to stay on top of evolving user behavior as these video streaming trends consolidate.
2. Live TV continues its rise, fueled by sports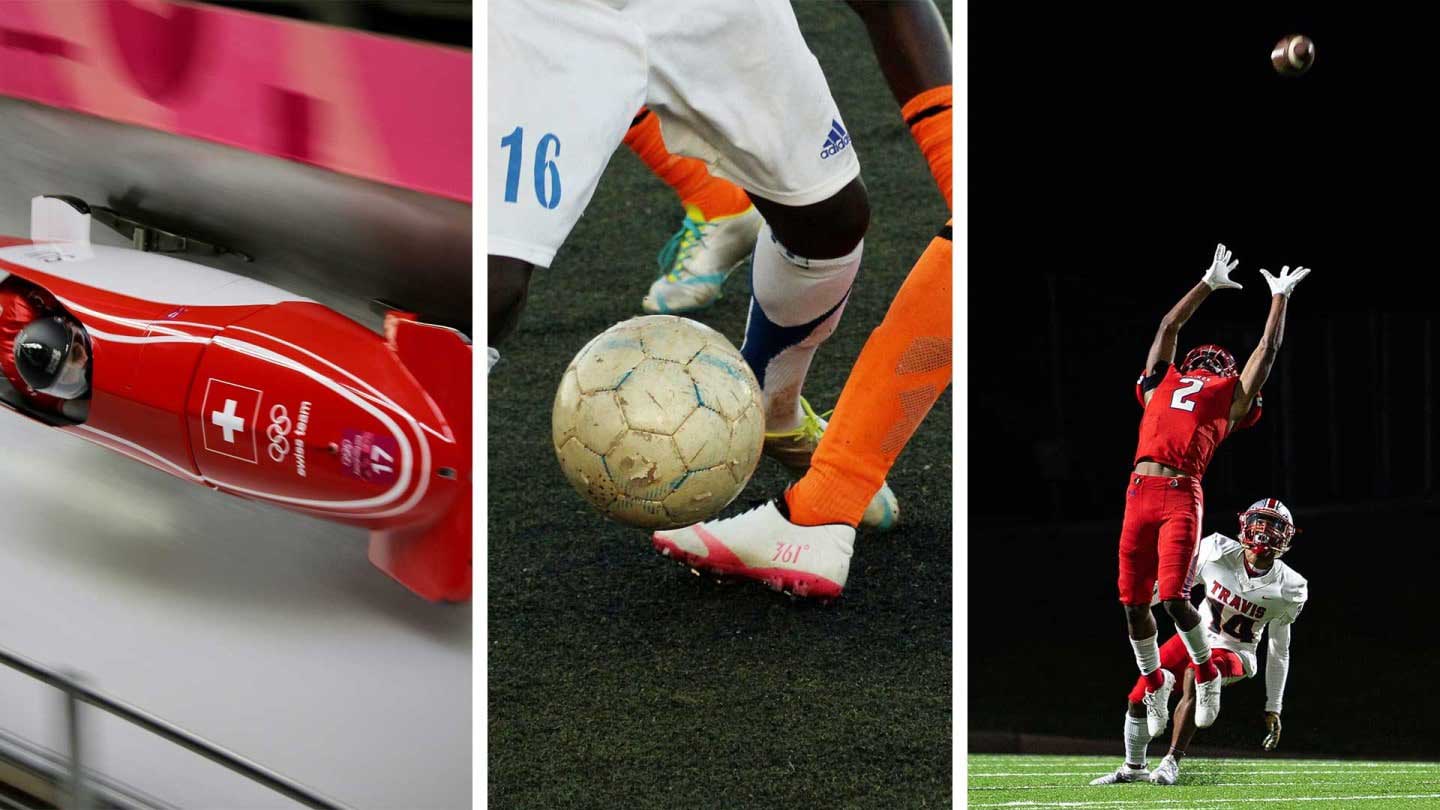 While, at first, the VOD boom had some analysts predicting the death of linear content, the reality has turned out to be quite the opposite. The rise in live streaming consumption that we saw take hold in 2020 seems to be going nowhere. At its epicenter: sports.   
Live sporting events are back, but TV remains the best option to enjoy them in Covid-related restrictions on the number of spectators. That's why some of the biggest players in the online video streaming space can't wait to join the party. In the U.S., for instance, behemoths including Disney, Hulu, and Amazon have expanded their streaming deals with the National Football League – with Amazon having obtained exclusive rights to Thursday Night football. 
Starting with this month's Winter Olympics, 2022 will be a big year for sports. In addition to yearly classics such as the Super Bowl or the UEFA Champions League, sports fans will have plenty to look forward to with major global events like the Commonwealth Games or the FIFA World Cup – the latter taking place in Winter instead of its traditional Summer dates so that players and spectators can avoid the blazing heat of Qatar. 
To reap the rewards of this surge in live sports, content and service providers must tackle head-first the challenges of streaming live sports to meet viewers' quality expectations. Chief amongst these challenges is ensuring low latency, which can be achieved by implementing a smart multi-CDN strategy.    
3. New paths to monetization
The video streaming ecosystem has exploded in recent years. There is now a plethora of services and platforms from which to choose, and most of them opted for a subscription-based model as the easiest go-to-market strategy. As a result, consumers are beginning to experience subscription fatigue — Deloitte predicts 150 million subscriptions cancellations in 2022.
In parallel, long-established players are reaching peak user levels as they consolidate their market share and lose viewers to the competition. Netflix just added the lowest number of subscribers since 2015 and is hiking prices to safeguard revenue growth. And it's not the only one.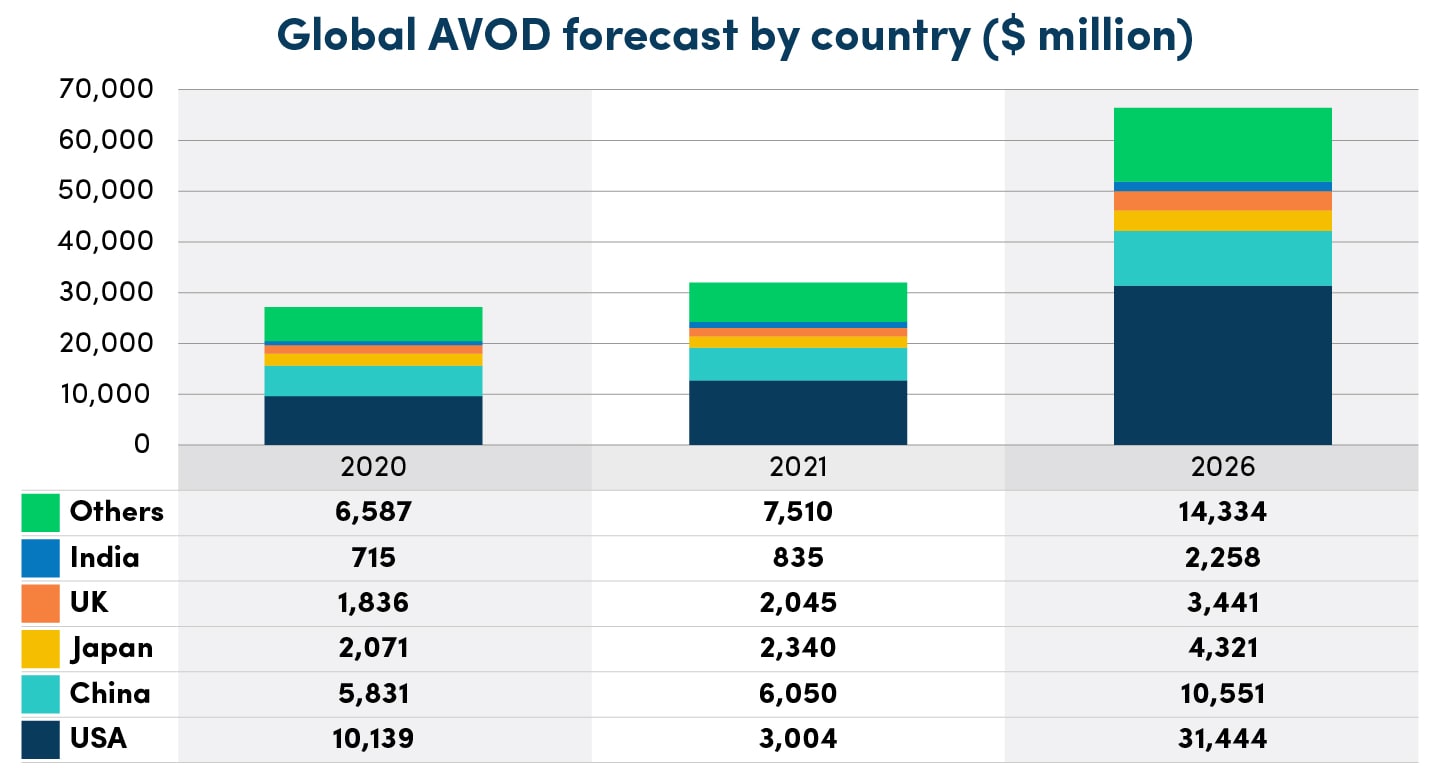 Source: Digital TV Research
Content providers are exploring new ways of monetizing their content, and streaming advertising seems to hold the key. The industry is turning toward advertising-based video on-demand (AVOD) models, and free ad-supported streaming TV services (FAST channels) keep popping up. Global AVOD revenue alone is expected to grow by 144% between 2020 and 2026 while tripling in the US during the same period.
In this context, understanding how users engage with advertising and their tolerance to ads is critical. So is ensuring proper ad insertion and the fulfillment of the target ad fill rate. Resorting to the right advertising analytics tool will be a decisive factor as providers test their monetization model in search of the winning strategy.  
4. Data is key, but not all of it is fair game
Access to real-time video analytics is no longer a nice add-on for streaming providers; it's a must. In a crowded market dominated by high user expectations, industry players need to make the most of their data to stay ahead of their competitors. Here, data-powered user experiences are key.
Our data shows quality of experience (QoE) to be the ultimate battleground in the streaming wars. With users increasingly demanding higher levels of streaming quality, any disruption in the video playing quality will result in higher churn. Content is king, but experience is queen. And only real-time data insights can guarantee a good experience.
However, tightening data privacy regulations in Europe are forcing US software vendors and their buyers to re-think their data collection and processing for the region. Austria's data regulator just ruled the use of Google Analytics illegal, and other European countries may soon follow.     
At the heart of the problem lie US surveillance laws and the fact that U.S. intelligence agencies could theoretically access any EU consumer data that is moved into the country. In the case of Google Analytics, Austria's data regulator found that the company was not doing enough to anonymize and protect Austrian citizens' data against potential access by US intelligence actors. 
As long as the EU and the US don't agree on a new data flow pact to replace Privacy Shield, video streaming providers will have to be extremely careful when choosing their video analytics solution. Ensuring that the analytics software vendor is fully compliant with GDPR and is taking the right measures to safeguard European consumer data has become an absolute priority. 
5. A whole new host of competitors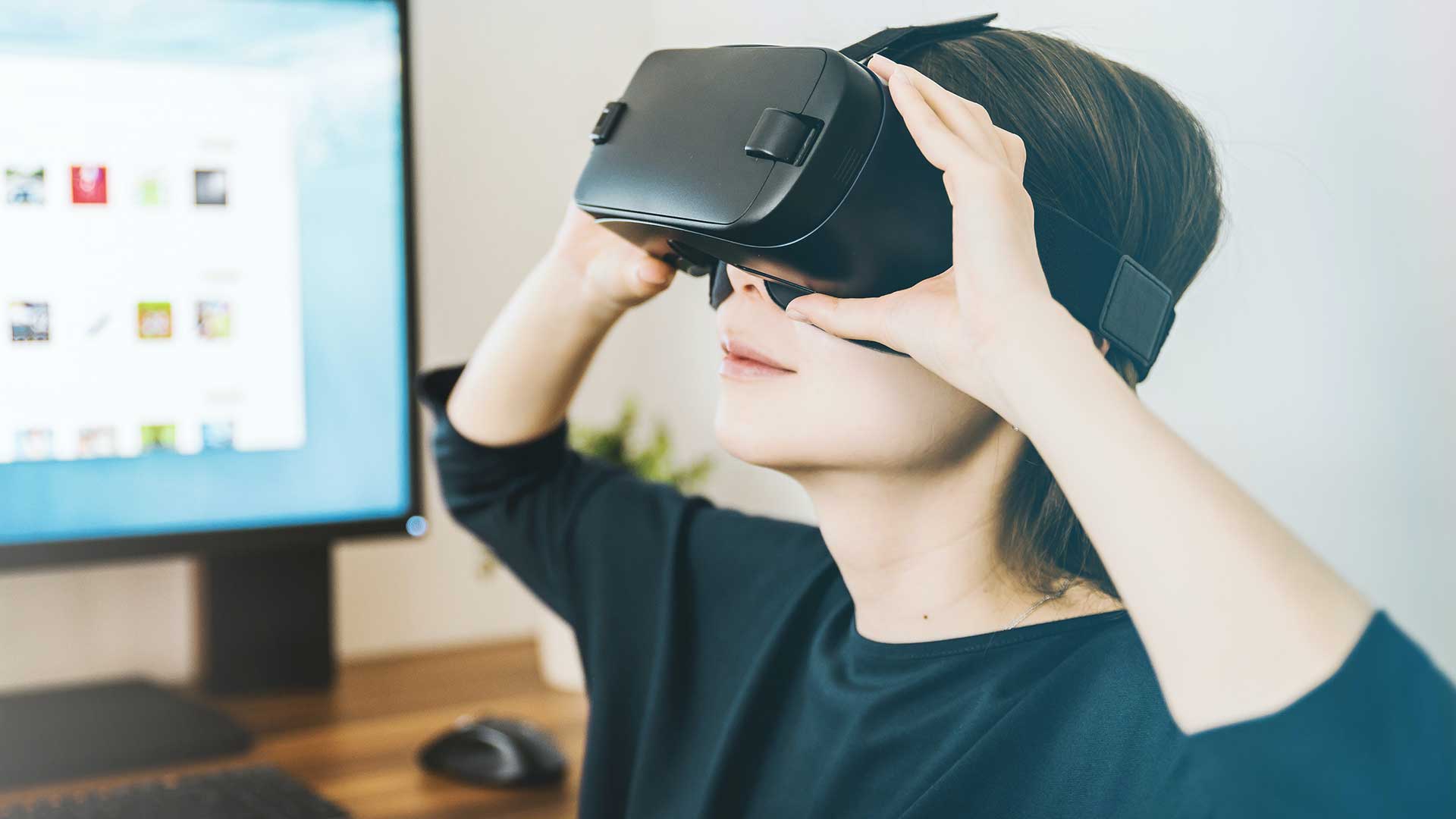 As if the streaming industry's competitor landscape wasn't packed enough, online video providers have a whole new host of rivals to worry about. Social media, gaming, live streaming platforms, and the metaverse are all keeping viewers away from linear TV and VOD content. 
Short-form video keeps gaining momentum and streamers are now as famous as Hollywood actors. Even Netflix admits that TikTok is one of its biggest competitors.  
Then there is the metaverse. Facebook's recent rebranding to Meta has generated a lot of noise around the topic, and this year's CES was proof of it. However, the technology is still in its infancy, and its long-term impact on the entertainment industry is yet hard to predict. One thing is clear, though: consumers are into immersive, interactive experiences. 
Entertainment users are no longer fully satisfied with linear, one-way content experiences. Whether it is by chatting in real-time with other viewers during a live stream, or choosing what should happen next in a TV show, consumers increasingly want to interact with their content and personalize their experiences.
That explains the gaming industry's growing share of the entertainment market. Netflix recently joined the gaming space and keeps adding new video game exclusives to cater to users looking for interactive content. The company is not alone — Sony just bought Bungie and Microsoft is to buy Activision Blizzard in a landmark deal. 
On top of these new developments, traditional streaming providers are also undergoing massive changes. The irruption of new streaming verticals like documentaries and children's content are becoming more and more important — especially in regional markets. Additionally, the surge in M&A deals that started last year is expected to continue swiping through the space in 2022-  
All in all, consumers have more content options than ever before. And this abundance of content is generating plenty of frustration amongst users, for whom the main challenge has become to separate the wheat from the chaff and find the right content.
Video content providers will have to keep a close eye on these video streaming trends and understand what consumers want from their content and services if they want to stay relevant. They will need to innovate and test new concepts to solve the challenge of increasing viewer engagement and content consumption. Much like what the short-lived, short-form video platform Quibi tried to achieve, but succeeding this time around.