← NEWSROOM / VIMOND & NPAW
Vimond and NPAW Team Up To Provide Best-In-Class Streaming Experiences
Barcelona / Bergen, September 6, 2022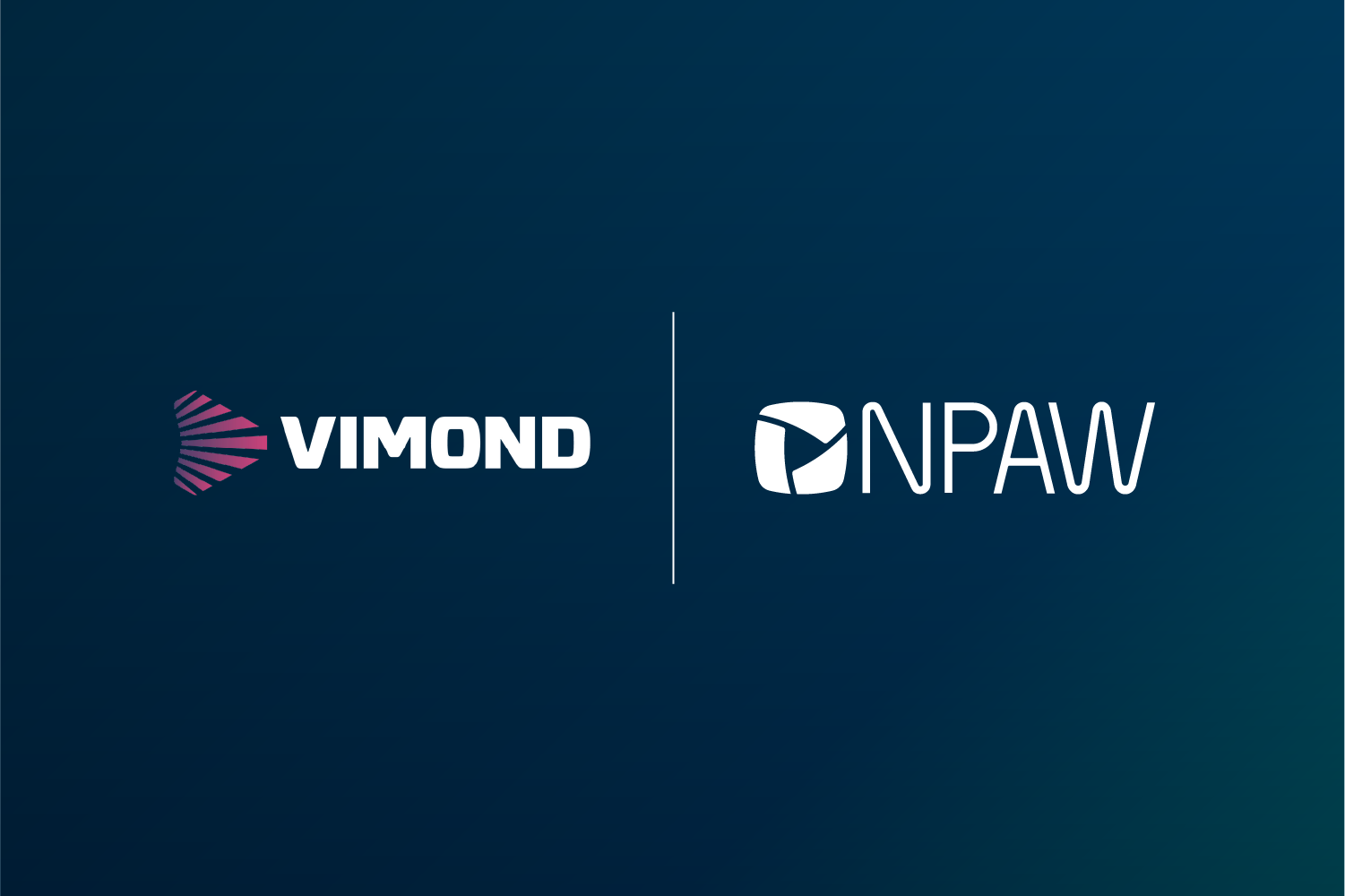 Vimond Media Solutions, a leading provider of streaming and video content management software for media companies in the broadcast industry, has partnered with video streaming analytics leader NPAW to equip content owners and broadcasters with state-of-the-art streaming experiences for their end users.
Through this partnership, Vimond adds the advanced video analytics solutions of the NPAW Suite to its modular, browser-based, online video content management platform VIA. The platform and its VIA Data component now incorporate NPAW's end-user behavior and perceived quality of experience monitoring capabilities, providing customers with holistic, real-time visibility into their audiences' content consumption and viewing experience.
From monitoring video playback performance across regions and devices to better understanding content performance, Vimond's customers are now able to make better-informed decisions to optimize and scale their OTT live streaming and VoD strategies. They are now better equipped to troubleshoot playback issues efficiently and before they affect a larger number of users, to build a more engaging content library, and to design streaming experiences that boost user attraction and retention.
Together, Vimond and NPAW offer content owners a robust, data-driven content management solution with which to maximize the value of their content. Their partnership brings 
"The best-in-class video analytics capabilities of the NPAW Suite are a terrific addition to our VIA platform," assured Børre Sandvik, EVP of Technology & Product at Vimond Media Solutions. "Our customers now have access to the most advanced audience, content, and user insights in the industry and can manage their streaming businesses more effectively."
"We are thrilled to have joined forces with Vimond to provide audiences globally with superior streaming experiences," said Ruben Senor-Megias, Chief Sales Officer at NPAW. "We look forward to continuing to develop our partnership to better serve the streaming needs of content owners and broadcasters worldwide."
About Vimond Media Solutions
Vimond's video content management system, VIA, allows broadcasters, telcos and other content rights-holders to ingest, manage and distribute their video library to their streaming services. VIA is a unique, modular, browser-based platform with highly efficient workflows for the delivery of OTT live streams and VOD. VIA modules can plug into any existing ecosystem or provide a complete solution from media acquisition to delivery. Vimond powers services from world-leading online TV brands, such as Comcast, Thomson Reuters, TV 2, TV4, Streamotion, PLDT, Telstra, and many other leading broadcasters and service providers globally. Learn more by visiting https://www.vimond.com/.
NPAW is a video intelligence company helping online streaming services grow. A global leader in its space, NPAW has over a decade of experience developing groundbreaking, scalable analytics solutions to optimize performance and user engagement, helping customers to build media experiences that maximize revenue. Its Suite of analytics apps provides advanced visibility of platform performance, audience behavior, advertising and content efficiency and app navigation in real-time to support data-driven decisions. NPAW serves more than 190 video services and processes over 120 billion plays per year worldwide. Established in 2008 by co-founders of the video streaming service Wuaki TV, which was later sold to Rakuten, NPAW has offices in Barcelona and New York with teams around the world.
Visit NPAW's website.
Improve your Quality of Experience with NPAW
Contact us to receive a free product demo. Discover the impact Quality of Experience has on your product.